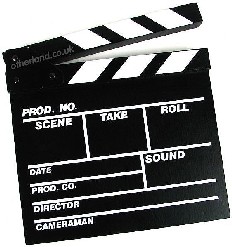 Grab a tissue.
Lifetime (TV for Women, as the slogan goes) is going to film a movie here.
And if you have the acting bug, the production needs loads of extras to play football players, country dancers, construction workers and billiards players.
The film will be shot in Richmond from Sept. 13 through the first week of October, according to Darilyn Mason, the extras casting director on the production.
Mason couldn't give too many details on the plot or the budget of the film.
"I can tell you it's a Lifetime movie," Mason said by phone Wednesday. "There's a lot of information is to be released soon and a lot I can't talk about yet. It's going to be rather exciting."
Mason would only say it's a love story (big surprise) with a tie to football.
And the budget won't be huge, but most extras will get paid.
"It's low budget," Mason said. "Most TV movie budgets are."
The only extras who won't be paid will be the crowd the film needs to gather at a local high school to stage a homecoming football game. Extras for that will receive prizes, however.
Sign-ups for extras will be held this Saturday, Sept. 4, at the Byrd Park Roadhouse from 10 a.m. 2 p.m. All applicants are asked to bring a recent, non-returnable snapshot of themselves and a pen.
The movie is scheduled to air on Lifetime in November.
Mason is expecting a good turnout. She said large crowds usually turn up for such casting, especially in towns that don't get a lot of film productions.