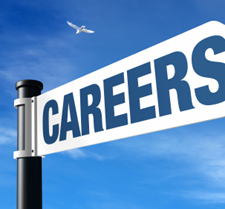 Law
Mark Kronenthal has left the firm Williams Mullen. He works on real estate-related projects, according to his LinkedIn profile and previously worked at LeClairRyan. Kronethal went to JMU and to law school at UR.
For-profit education 
Bob Visco started as corporate marketing director for Education Affiliates Inc., a company based in Whitemarsh, Md., that owns Fortis College campuses in Richmond and Norfolk. He was previously a VP in business development for Las Vegas-based Last Second Media.
Technology
Neil Walls recently joined Networking Technologies and Support Inc. as vice president of professional services.
Assisted living
Jim Bonnell joined Manorhouse Management Inc. as director of strategic development. Manorhouse runs assisted living operations.  Finance  Dan Conrad has joined Compound Profit as an advisor with a focus on medical practice management and billing products. Conrad was formerly with Consoltex. He went to the University of Maryland.
Please send HR notices to [email protected]