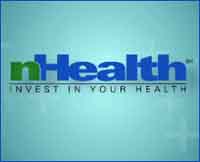 Paul Nezi says he's no shrinking violet.
That's why the investor and former board member of a struggling health insurer has his sights set on keeping remnants of the company alive.
Nezi, a 63-year old veteran of the local health insurance industry, has been working behind the scenes to figure out a way to continue offering nHealth's high deductible, low premium plans.
A once promising local startup, nHealth set off a national political debate in June when it said it would close down by year's end because pending federal health-care reform was too stringent for its health savings account business model to sustain. (You can read more about that in a BizSense story here.)
With that deadline looming, Nezi wants to salvage what he thinks is a sound business concept. And he's now out talking to brokers, employers and others to gauge interest in what he has up his sleeve.
"I'm looking for businesses out there that are willing to be innovative in serving the health care needs of their employees," Nezi said, adding that he wants to talk to "those who have had enough with these absurd premium increases."
In essence, Nezi doesn't want to keep nHealth's corporate structure alive – just its benefit plan design.
"This is not an acquisition of nHealth," said Nezi, a former senior executive at Trigon and Anthem of Virginia.
Although nHealth concluded that it couldn't sustain changes to medical loss ratios mandated in the federal health care reform bill, Nezi said the company's high deductible plan model is more relevant than ever.
"Health insurance is out of control, and Obamacare is not going to fix it," said Nezi.
"The point is that more than ever there is a need for an innovative way to contain the ever increasing health insurance premiums and manage them moving forward. The nHealth design has been proven to that."
So what makes Nezi think he can pull off what nHealth apparently couldn't?
For fear that competitors could be listening, he wouldn't get too specific about his plan.
"I don't want to tip my hand as far as what the answer is," he said. "But I believe there are ways to structure a company that are not encumbered by the Obamacare regulations."
Nezi said his venture won't entail creating a company from scratch, although it would require some investment capital. It would have a different corporate structure and different administrative approach than what was used by nHealth. He would look for the entity to be Virginia-based, although not necessarily in Richmond.
At the heart of the issue are rule changes that require a tighter medical loss ratio for insurers, forcing them to spend a defined percentage of the premiums they collect specifically on medical claims, rather than unrelated expenses. That proposed ratio would require more capital than nHealth has or was able to raise.
"The mandated loss ratio requirement basically put the company out of business," Nezi said.
Meanwhile, as nHealth slowly fades, shareholders and customers are waiting to see how things play out.
"I am a shareholder – I guess," Nezi said. "It remains to be seen what if any money I get out of it."
Nezi said many of the companies that bought into nHealth plans for their employees are keeping their coverage until the company shuts down. Read more about local employers' fears of losing their coverage here.
Steve Gillispie, owner of Richmond-based Acorn Sign Graphics, an nHealth customer, said his company's coverage will run out on Jan. 1.
Gillespie is still not sure what direction he will go for coverage for his employees. He said it's very likely that premiums will go up compared with what the company paid for nHealth coverage. And he's now scrambling to figure out whether he can afford to pay the difference or have employees help foot the bill.
"I really don't want to pass [the costs of increased premiums] back to my employees, because that's a wage reduction," Gillispie said. "How do you tell people they have to go from $15 to $13 an hour or $17 to $15?"
"I'm just holding my breath that I can cover it with the company."

Michael Schwartz is a BizSense reporter. Please send news tips to [email protected]?