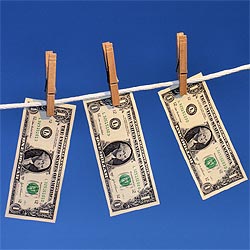 There's a group for everyone these days.
And those committed to thwarting money laundering in Richmond now have their own club to join.
The Association of Certified Anti-Money Laundering Specialists has announced the formation of its Richmond Chapter. It will be the twelfth ACAMS chapter, which up until now have existed in larger, bigger money markets like Chicago, New York and Boston.
Several members of the local financial scene are on the board of the new chapter from Capital One, Wells Fargo Advisors and the Federal Reserve Bank of Richmond.
See more about the group here.
The purpose of the new chapter is to provide training and networking to those in the anti-money laundering field. The Richmond chapter will host its inaugural event at the Federal Reserve Bank of Richmond on Sept. 29. Registration in advance is required, the new chapter says, and if you pay in cash you may want to find out where the money came from first.