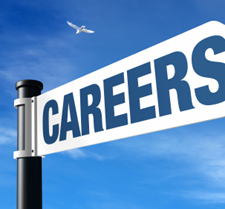 Investing/real estate

Amy Gray joined Markel|Eagle Partners as the new chief financial officer. Gray previously operated the consulting firm Alternative Ops. Before that, Gray served as the CFO of Investment Products for Richmond's Private Advisors She also worked at KPMG. Gray attended VCU.
Banking
M. Andrew McLean, the corporate development officer at Community Bankers Trust Co., and Patrick J. Tewell, the operational risk management officer, will be cut in October along with 27 other employees. You can read more about that in an RBS story here. CEO George Longest is also stepping down.
Government
Paul Manning was named Richmond's first chief service officer, and he will develop and implement a citywide plan to increase volunteerism and target volunteers to address the city's greatest needs. Manning is the founder of U-Turn Inc. and went to Virginia Tech.
Nonprofits
Greg Surber has joined United Methodist Family Services as its communications and PR manager. Most recently, Surber was with Baskervill as the company's marketing coordinator. He went to graduate school at Boston University.
Eleanor Locklin Brown has been hired as UMFS's director of organizational improvement. Most recently she has worked at Casey Family Programs, in university settings and with the United Way of America.  She went to George Mason and has a master's degree and a PhD from UNC-Chapel Hill.
Commercial real estate
Lori Lambert has been promoted to director of lease administration at CB Richard Ellis of Virginia Inc. Lambert joined CB Richard Ellis in 2002 as a lease administrator.
Federal Reserve Bank
The Federal Reserve Bank of Richmond announces the following officer appointments:
Kimberly Zeuli has been promoted to vice president in the bank's District Outreach department, effective Oct. 1, with responsibility for the Community Affairs and Economic Education functions.  She joined the bank in 2009 as an assistant vice president in Community Affairs.  Prior to joining the Fed, Zeuli was a professor at the University of Wisconsin-Madison and William and Mary.
Pamela Rabaino will join the bank as an assistant vice president in the bank's Treasury and Payments Services department, effective Oct. 18.  She will have responsibility for the deposit reporting and cash concentration system, the newly formed International Treasury Services back-up function, and the food stamp payments application. Rabaino most recently served as senior product manager for Intuit Inc. in Tucson, Ariz., and has 12 years of management experience in payments and operations, including four years with the Federal Reserve Bank of San Francisco.
Manufacturing
C. Scott Brannan has been named senior vice president, chief financial officer and treasurer at Colfax. He will take over from G. Scott Faison in these positions. Brannan, 52, has broad-based financial experience and joins Colfax from Aronson and Company, a public accounting firm where he has been a partner for seven years. Brannan went to Loyola University in Maryland.
Please send HR notices to [email protected]