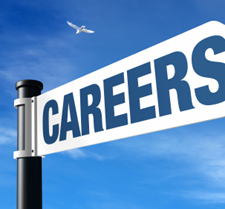 Departures
Dave McComas is resigning as president and chief executive of GPM Investments LLC, which operates 213 convenience stores under the Fas Mart and Shore Stop brands and is based in Richmond. GPM said in a statement that it is looking for an executive replacement. In the meantime, the former chief executive of Peoples Drug stores and Chief Auto Parts, David Eisenberg, will serve as CEO.

Hires/promotions
Technology
Michael Dongieux has been named chief executive of Fulcrum Collaborations. He previously worked at Wachovia. Dongieux went to Virginia Military Institute and has an MBA from the University of Richmond.
Insurance
Alison W. Eckis has joined Premier Insurance Agency as a benefits manager. She previously worked at SIL Insurance. She attended the University of Delaware and Villanova University.
Human resources
UDig Technologies, an information technology staffing firm with offices in Richmond, Northern Virginia, Hampton Roads and North Carolina, announced three hires: Andy Tullo is a senior technical recruiter in Richmond, and Emily Kittrell is an account services coordinator in the same office. Aaron Snead is technical account manager at the company's new office in Hampton Roads.
Banking
Rachael R. Lape has joined Union First Market Bank as a vice president and associate counsel She was previously at Williams Mullen. Lape went to the University of Missouri at Columbia as an undergraduate and to the University of Virginia for law school.
William P. Cimino joined Union First Market Bank as a vice president and director of corporate communications. Previously he was at Core Consulting. Cimino went to Virginia Tech.
Please send HR notices to [email protected]