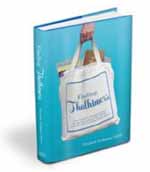 You know the name. Chances are, you shopped at the store.
Now you can read the book.
"Finding Thalhimers," which hits shelves Oct. 16, chronicles the 150-year history of the Thalhimers department store.
Elizabeth Thalhimer Smartt spent the past 12 years writing and researching the book about her family and its business.
The store, which began as a dry goods shop established by German immigrant William Thalhimer in 1842, was a Richmond institution until it was eventually sold and taken over by Hecht's in 1992.
"The whole story wrote itself in some ways," Smartt said. "All of the right people helped me through turning this story into a book."
One of those people was her grandfather, William B. Thalhimer Jr., who grew the department store into a 26-store chain.
"I've got a big binder that's 400 pages thick of interviews with him," Smartt said. "He had crystal clear memories from 1914 right up until the end."
While the book is of obvious personal importance, Smartt said it also has widespread appeal.
"There is a nostalgia to it," she said. "Everyone I tell about this book has their own story about Thalhimers."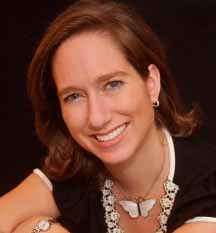 There is also plenty in there for the business reader, she said.
"There are so many lessons to be learned. If a business is around for 150 years, you can't help but learn something from its story. Every business is interested in longevity and flexibility," Smartt said.
Smartt knows plenty about business herself: She works as a naming consultant for national companies.
The book is being published locally by Dementi Milestone with a first run of 5,000 copies, a quarter of which have been preordered, Smartt said. The cover price is $25.
You can get your hands on one and meet the author at the release party Oct. 16 from 1 p.m. to 3 p.m. at the Virginia Historical Society. For more information on the event and the book, go to findingthalhimers.com.
Al Harris is a BizSense reporter. Please send news tips to [email protected].