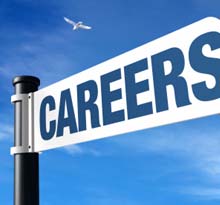 Wealth management/investing
Jennifer Lee Schooley has joined the BCG Companies as a principal. Prior to joining BCG Companies, Schooley spent more than a decade practicing estate planning and tax law, largely with the firm McGuireWoods. She went to law school at Washington and Lee.
Rutherfoord Ferguson joined RiverFront Investment Group as a sales consultant. Ferguson was most recently with Wealthcare Capital Management. Previously, he was with Wachovia Securities, where he worked with financial advisers to establish independent practices through Wachovia Securities Financial Network. Ferguson attended Hampden-Sydney College.
Michael Kim has joined Genworth Financial Wealth Management as senior vice president of business and channel development. Kim will head a new department to support those advisers working with high-net worth investors. Kim went to UCLA and is a CPA.
Health care
Liz Brisset joined Commonwealth Pain Specialists as a practice manager. She attended Pine Manor College and VCU.
Marketing
Beth Angelus joined NewClients as an account manager and will be based in Chantilly. She will focus on direct mail and program sales in the Northern Virginia and Washington region. Angelus was previously with L&E Meridian.
Andrea Howell joined NewClients as a support specialist. She was previously at Richmond-based Mailing Services.
Kim Phillips joined the Frontier Project as a graphic designer. She was a full-time intern at Riggs Ward Design. She graduated from VCU.
Accounting
Wendy P. Lewis and Robert S. Westbrook have both become partners at KPMG.
Lewis is an audit professional and a KPMG national instructor. She is on the firm's African-American Diversity Network steering committee and is a former president of the National Association of Black Accountants. She is a licensed CPA in Virginia and New York.
Westbrook has been with KPMG since 2001. He has certifications as a project management professional and certified information systems auditor. He received his MBA from the University of Richmond.
Law
Carrie E. Newton joined Lawyer's Staffing as a recruiter. She went to law school at the University of Richmond.
Manufacturing
Lorin Sodell has joined Rolls-Royce to lead and oversee factory operations at Crosspointe, the company's new aerospace manufacturing center under construction in Prince George County, Virginia. Prior to joining Rolls-Royce in 2006, Sodell worked for United Technologies. Sodell began his career at General Motors.
Technology
Jonathan Bower recently joined Networking Technologies and Support, Inc., as a logistics courier.
Please send HR notices to [email protected].