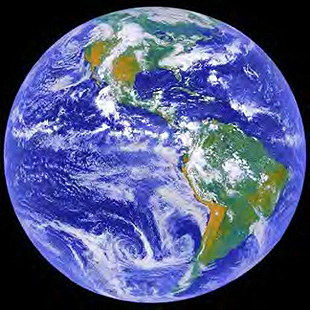 Four of the area's largest companies were ranked among the most environmentally responsible in the U.S., according to a new Newsweek ranking.
Newsweek's 2010 Green Rankings assesses the actual environmental footprint of the 500 largest publicly traded companies in the U.S. and the 100 largest in the world and how those companies manage that footprint.
While no local companies were on the Global 100 list, four Richmond-based firms including Genworth Financial, MeadWestvaco, CarMax and Dominion Resources made the U.S. 500.
See the full list here.
Newsweek uses several factors to compile an overall Green Score for each company. The score is based on an Environmental Impact Score (EIS), a Green Policies Score (GPS), and the Reputation Survey Score (RSS). They are weighted at 45 percent, 45 percent, and 10 percent, respectively. The best possible Green Score is 100.
Genworth Financial was the highest rated Richmond company, coming in at number 89 with an overall Green Score of 79.82.  It was followed by MeadWestvaco at number 161 with a score of 74.89. CarMax was ranked 202 with Green Score of 72.69. Dominion Resources rounded out the local presence at number 471 with a score of 56.81.
The Top 5 in the U.S. 500 were Dell, Hewlett-Packard, IBM, Johnson & Johnson and Intel. Dell was the only company on the U.S. 500 with a Green Score of 100.
The top 5 in the Global 100 were IBM, Hewlett-Packard, Johnson & Johnson, Sony and GlaxoSmithKline.
The size qualifications were based on the companies' most recent fiscal year revenue, market capitalization, and number of employees, all as of March 31, 2010.