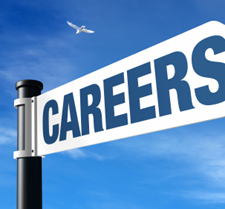 Journalism
Emily Dooley is leaving the Times-Dispatch, where she has been a business reporter.
Investment banking
Matt Whitaker has joined Anderson Strudwick as a vice president for investments. Whitaker previously worked at Wells Fargo Advisors and SunTrust Securities. He went to Hampden-Sydney and has an MBA from Virginia Commonwealth University.
Business services
Kathy Czerwonka has joined Best Practice Business Processes as vice president of accounting services. Czerwonka was previously with KPMG, GE and Holma Holdings. She went to the University of Dayton.
Media
Rick Thornton has been promoted to vice president of audience and content development for Media General's Richmond Media Group. Thornton replaces Frazier Millner, who departed in October to take work for the Richmond Symphony. Thornton has an MBA from the University of Richmond and attended Virginia Tech.
Ron Carey is now vice president for innovation. He had been vice president of targeted solutions, a print-product development team that no longer exists. Carey now heads a three-person team charged with developing revenue projects and accelerating innovation actions in collaboration with Media General's Digital Media group. Carey went to the University of Virginia.
David Bradshaw was named director of digital sales for Richmond Media Group. Most recently, Bradshaw was chief sales generator for Richmond.com. He has been with Media General since 2008.  Prior to joining Richmond.com, he was regional interactive sales manager for six Media General websites in Alabama. At one point he also ran his own startup called Shopacontractor.com.
Construction
Francis Martino is now a director at L.F. Jennings. Martino began his career with L.F. Jennings Inc. as a summer intern while studying in the construction management program at Virginia Tech.
Big companies
Andrew Shulklapper, 47, has left Lumber Liquidators, where he was a vice president. Read more in an Inside Business story here.
Manufacturing
Rolls-Royce
Tracey McCoy was appointed as senior manager, HR, Crosspointe.
Bruce Swartz was appointed quality manager, Crosspointe Operations.
Larry Smith was appointed production leader, Crosspointe.
Steven Bradford was appointed manufacturing services manager, Rotatives.
Technology
Russ Henderson joined TCSC's SharePoint Consulting Practice as a consultant. Henderson's specialty is .NET development. He is a graduate of VCU and previously worked at United Dominion Realty.
Priya Caleb has joined TCSC.  Caleb previously worked at Altum Inc.
Lane Kelly joined Easy Software Solutions as director of product development.  Lane previously worked as a developer with the Federal Reserve IT, and before that was the director of systems development for PrecisionIR Group.
Please send HR notices to [email protected]