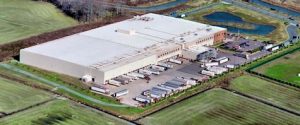 Richmond Cold Storage is laying off more than 100 employees at a Suffolk warehouse it operates but says they might be rehired by the new operator of the facility.
The company filed notice with the state that it plans to lay off 108 workers at its Suffolk Cold Storage facility, of which RCS took over operations in July 2007. Now the company is terminating the management contract it has with the site's owner, effective Dec. 25
In its letter to the state and company associates, it states that the affected employees should have the opportunity to reapply for jobs with the new operator of the facility.
Jeff Allende, vice president of human resources, declined to comment on the matter, saying that the company is still working through the details.
RCS has 12 facilities that encompass 45 million cubic feet of warehouse space, according to its website. The Suffolk facility serves as a hub for perishable products coming in and out of the ports of Hampton Roads.
This story was updated at 1:45 P.M.