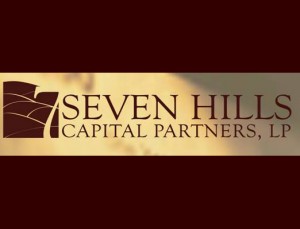 There's a new hedge fund in town, and its goal is to find a needle in a haystack.
Seven Hills Capital Partners was created this year within local asset management firm Thompson Davis & Co.
According to Bill Davis, chief executive of Thompson Davis and head portfolio manager of the fund, Seven Hills has assets of about $10 million a goal of $350 million.
Unlike a mutual fund, in which smaller individual investors can get in on the action, hedge funds are limited to 99 qualified investors that meet a certain net worth criteria. In the case of Seven Hills, Davis said, its early targets are institutional investors such as pension funds, university endowments and super-high-net-worth individuals.
Seven Hills' strategy for bringing those investors a healthy return is easier said than done.
"We're looking at stocks that people on Wall Street aren't paying much attention to," Davis said. "We'll just as easily invest in Ford Motor Co., as well as a small company you've never heard of. We're really searching for that needle in a haystack idea."
Davis gave an example of the kind of stock with which the fund hopes to hit it big.
The fund's biggest position is in shares of a company called Entropic Communications, which makes computer chips that go into cable and satellite TV boxes. They bought it for around 50 cents per share, and the only analyst watching it was from Lehman Brothers. The stock is now trading at $6 per share.
The idea to launch a hedge fund out of Thompson Davis came after requests from some of the firm's larger investors. Thompson Davis' manages about $200 million in assets and has 20 employees.
The fund is registered and regulated separately from the firm by Davis and Harper Stevens.
As for the name – Seven Hills – Davis said it was inspired by the seven hills of Richmond and gives it a bit of local historical flare.
Davis said he couldn't discuss any specifics about investors or what kind of fees Seven Hills charges. He did say that he and Harper Stevens have put their money where their mouths are by putting their own money in the fund.
"There's no better motivation for good performance than having your own money on the line," Davis said.
So now the plan is to spread the word about the fund through word of mouth and good performance, and to find more stocks like Entropic. Davis said he isn't sure how long it will take to grow the fund to its $350 million cap.
Seven Hills owns stock in about 32 companies, Davis said. The usual strategy is to hold positions in no more than 50 stocks.
Unlike some other hedge funds that will bet against certain stocks to hedge their bets, Davis said Seven Hills in general holds stocks for the long term and will hold onto the fund's cash when the market starts to turn.
"The only hedge we use is going to be cash when we can't find good stocks," he said. "We stick to what we know. Don't invest in these esoteric things that some hedge funds do."
The fund is regulated by the Securities and Exchange Commission, something that has changed in the hedge fund industry since the economy collapsed.
Seven Hills also clears all its trades through the Bank of New York Mellon.
"We don't house the money here in some vault in our office," Davis said.
Michael Schwartz is a BizSense reporter. Please send news tips to [email protected].