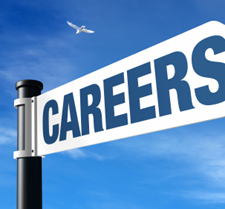 Departures
J.R. Pope, the director of Richmond's parks, recreation and community facilities department, has resigned. An audit release this week revealed that several of his employees were paid overtime while working on personal matters. You can read more in a Times-Dispatch story here.

Law
Amy E. Hensley joined Owen & Owens as a new associate. She will practice in the areas of criminal defense, domestic relations civil litigation and real estate. Hensley is a recent graduate of William & Mary School of Law.  Before law school, she worked on Capitol Hill for Sen. Jim Webb.

Patrick C. Henry II joined Meyer Goergen & Marrs in the areas of commercial litigation, collections and receivables management, construction and personal disputes. Henry is a recent graduate of the William and Mary law school.
L. Lucy Brandon joined Willcox Savage as an associate. Brandon will focus on products liability, personal injury defense and general civil litigation. She is a 2010 graduate of the Washington & Lee University School of Law. Lucy graduated from Virginia Tech in 2007.
John E. Pearson joined Willcox Savage as an associate. He is in the Corporate, Securities and Finance practice group. He is a 2010 graduate of the William & Mary School of Law. John received his degree in economics from the University of Virginia, graduating in 1998.
Media

Christie Newman has been named site manager for Richmond.com.
Retail
Teresa Holloway joined awards and trophies retailer C. P. Dean, Inc., as head of business development and marketing. Holloway previously owned her own sales agency, representing lines in Virginia, West Virginia and Maryland.
Education
Cyndy Weldon-Lassiter was appointed head of St. Andrew's School. Weldon-Lassiter has worked in the Chesterfield County Public School system as well as The Collegiate School in Richmond. Weldon-Lassiter attended Virginia Commonwealth University and Columbia University.
Higher education
Sarah Kuhn is employer relations coordinator in University of Richmond's Office of Alumni and Career Services. Kuhn holds a bachelor's degree in business administration from Illinois College.
Please send HR notices to [email protected]