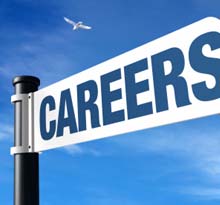 Wealth management

Todd C. Early joined Capital Advisory Group as a managing director with responsibility for managing the firm's investment advisory services for middle market nonprofit institutions. He was formerly at Edelman Financial Services and was previously at Trusco Capital Management, the institutional investment division of SunTrust Bank. He graduated from Virginia Military Institute and has an MBA from the University of South Carolina.
Banking

Frank L. Besosa joined Essex Bank as a vice president and commercial lender. Besosa attended the State University of New York at Oswego, majoring in marketing and economics. Besosa will continue to serve the Richmond commercial market and will be based at Essex Bank's Centerville Office.
Information technology
Cindi D'Aguanno joined SyCom Technologies as director of partner solutions and marketing.

Tom Ball joined SyCom Technologies as a service delivery manager.
Patrick Miller was promoted to vice president of technology.

P.J. Grinsell was promoted to vice president of business development.

Allen Jenkins was promoted to director of technology.

Amy Guy was promoted to manager of the office of program delivery.
Doug Vestal has recently re-joined Networking Technologies and Support, Inc., as a network engineer.
Spencer Helms has recently joined Networking Technologies and Support, Inc., as a deskside support specialist.
Local business

Allison Woodruff joined Best Practice Business Processes as vice president of human resources. Woodruff previously worked for Mayer Brown LLP, MBNA Bank, Solo Cup and Marriott Corporation. She graduated from Gettysburg College.

Please send HR notices in the body of an email to [email protected]. Include the employee's name, position and alma matter.