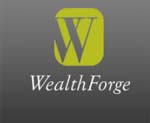 Fresh out of business school at the University of Richmond, Fred Bryant, 22, has a lot on his plate.
In September, he joined the Army.
Now he is anticipating being shipped off for a combat tour in Iraq or Afghanistan while at the same time waiting to find out whether he will become one of the youngest owners of a licensed broker-dealer in the United States.
His company, WealthForge, is an online marketplace that will connect entrepreneurs with accredited investors. It's based in downtown Richmond, and its launch is pending final regulatory approval from FINRA. Seeing as he's a bit preoccupied with the Army, the young Bryant has somehow persuaded two men 30 years his seniors to run the company without taking a salary.
Richmond BizSense recently caught up with 2nd Lt. Bryant by phone from an Army base in Oklahoma. The following is an edited version of that conversation.
Richmond BizSense: If you have what you believe is a great business idea, why did you join the Army right after graduating?
Fred Bryant: I've always wanted to serve. My family has been here in the U.S. since the Mayflower days. I felt like I had to do something to ensure that environment would continue to be there. I enlisted in my sophomore year [at UR] through ROTC. I'll either be going to Iraq or Afghanistan.
RBS: Do you have any reservations about joining now that you have a business?
FB: If you're going to join the football team, you don't want to be sitting the bench.
RBS: Of all the deals to get involved in, why do you want to help broker startup capital deals?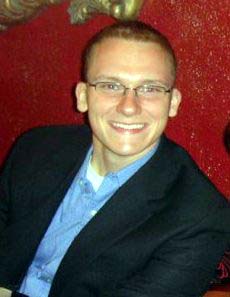 FB: I realized there was no marketplace to raise seed level capital unless you have connections. One of the big reasons that startups have trouble finding capital is it's a big boy's game unless you have friends and family. And the average investor is pretty limited in what they can invest in. We're offering a new alternative asset class for accredited investors to put their money in.
RBS: You're from New York originally, and you're at an Army base in the Midwest. Why did you decide to base the company in Richmond?
FB: I found that Richmond has a vibrant entrepreneurial community and a lot of accredited investors. A huge part of any successful Web business is having a local connection on top of that online platform. Our core goal is to meet in person for that initial connection, especially for something intimate when you're sharing your business plan. You still want to meet and greet and shake hands.
RBS: How big are the deals that WealthForge is looking to help facilitate?
FB: Below $250,000 in funding. They're not quite big enough for angels or venture capitalists.

RBS: If finding capital is so hard, how'd you manage to raise money to start your venture?
FB: I got a loan through USAA: a $25,000 starter loan at 2.99 percent. And I took money out of a Roth IRA and my dad gave me a loan. Going forward, obviously, we're a start-up, so we're going to be looking to raise capital.
RBS: Describe how the WealthForge process will work for entrepreneurs looking for money or investors looking to invest in a startup?
FB: The entrepreneur has to go through a due diligence process and a third-party background search. They submit an executive summary with everything an investor could possibly want to know on one page and attach a business plan to it. We have to review each packet and make sure there's nothing that's blatantly fraudulent. Then accredited investors look at executive summaries. Then the investor has to basically friend the entrepreneur and grant full access.
RBS: How will WealthForge make money – commissions per deal, fees?
FB: There's a one-time fee and monthly fee for each user that differs by level. If we took a cut of every deal, especially if the deals are smaller, it's hard to make money off it. We also didn't want to be seen as an underwriter and benefiting from the sale. We're brainstorming everyday to expand our product line and create new revenue streams.
RBS: Revenue projections?
FB: I spent hours doing financial projections. I don't think there's any limit to the market. I can't quantify it because there are no real comparisons out there. Getting up to a couple million a year is not difficult. Because it's an Internet business, there are really no variable costs.
RBS: You're 22 and in the Army. How did you persuade two experienced guys in their 50s to come join you?
FB: [Regulatory guidelines say] we have two experienced principals. Everybody has their entrepreneurial dream or vision. But the problem you always run into is there's never enough money to start. There's something about WealthForge that tugs at people's heartstrings. [CEO Onnie Carr, 54, and compliance officer Bobby Day, 52] really think it could be a huge financial revolution, and they think it's worth it for a few months to give it a shot.
RBS: What's the biggest challenge of doing all this while also being in the Army?
FB: The biggest challenge is time. I'm lucky that I'm young. Sleep — I can go without it for a few days.
RBS: Where did the name WealthForge come from?
FB: For the second half of my junior year we had to do a business plan. We were sitting in a library and looking up "wealth" and "build" and looking at synonyms. As soon as I saw "forge" I knew that was going to be in there. I love the name. It's kind of my baby.

Michael Schwartz is a BizSense reporter. Please send news tips to [email protected].