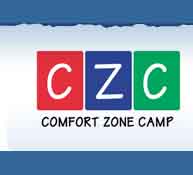 A local nonprofit was founded to help sooth kids in mourning, but lately the Richmond-based organization has been working to calm its own supporters.
In late September, the Comfort Zone Camp – a bereavement camp for kids – sent out a letter vaguely explaining why Lynn Hughes, the founder and chief executive, was ousted.
The move not to reinstate Hughes as chief executive and cede her full control as she had demanded elicited emotional responses from the camp's many supporters. The uproar even forced Comfort Zone to set up a separate discussion board on the subject on its Facebook page.
In an effort to further calm supporters, some of whom on Facebook renounced their financial support of the camp, a second letter, a joint statement by Comfort Zone's board, Hughes and her husband, Kelly, was recently posted on Comfort Zone's website.
"On September 30, 2010 the Comfort Zone Camp Board of Directors announced the departure of Lynne Hughes from the organization. Many have asked for additional information," the letter states.

"The Board wishes to clarify our previous communications by acknowledging that we did not intend to imply that Lynne Hughes was leaving due to financial or ethical negligence or wrongdoing. We offer our apologies to Lynne and anyone else who may have misunderstood or been offended by our communications."
"The Board of Directors and Lynne Hughes had different visions for moving Comfort Zone Camp forward and, as a result, agreed to part ways."
Read the new message here.
For more on the backstory, read the BizSense story here.
Read the original letter from Comfort Zone's board here.
Comfort Zone's current chief executive, Lloyd Osgood, said the organization is moving past the drama.
"All I can say is what we're focused on is the future" said Osgood, who took over in May. "We have a lot to be excited about."
Comfort Zone, which brings in about $3 million a year in donated revenue, has expanded into four states and serves more than 1,000 campers each year.
It is also launching a partnership model with other organizations and an online forum called Hellogrief.org.
As for the uproar and the need to send out a second letter, Osgood only said, "Comfort Zone is fortunate to have a very loyal following. It was important for the board to communicate the reasons why the decision was made."
Calls to several Comfort Zone board members were not returned.
Several emails sent to Hughes since the story first broke have not been returned. She is referenced in the final sentence of the new letter:
"Lynne and Kelly Hughes wish the best to Comfort Zone Camp and to the Comfort Zone family of volunteers, campers and donors, and encourage all to continue in their support of Comfort Zone Camp and its important mission."

Michael Schwartz is a BizSense reporter. Please send news tips to [email protected]