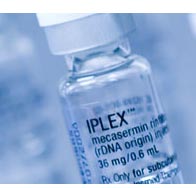 Local drug maker Insmed said Thursday that it has merged with Transave Inc, New Jersey-based bio-pharmaceutical company.
As part of the deal, Insmed acquired all the stock of Transave and paid off $7.8 million of Transave's debt. In exchange, Transave received approximately 25.9 million shares of Insmed common stock, and approximately 91.7 million shares of Insmed preferred stock valued at $0.71 per share, and $561,280 in cash.
Insmed shareholders remain the majority holders of the combined company with a 53.3 percent interest.  Former Transave stockholders now own a 46.7 percent stake.
The driver behind the deal was Transave's main product, ARIKACE, an inhaled drug it is developing for certain cystic fibrosis patients. The combined company intends to initiate phase 3 clinical trials for the drug in 2011.
Insmed had cash to burn on such a deal after it raked in $123 million in early 2009 when drug giant Merck bought some of the company's research assets and its Colorado manufacturing plant. Read more about the deal with Merck here.
Insmed will have a new president and CEO, Timothy Whitten, who will come over from Transave.  Three of Insmed's directors will be members of the combined company's board. A fourth will come over from Transave. Donald J. Hayden Jr., Transave's former chairman, will be chairman of the combined company.
Insmed's CFO and chief scientific officer will each remain in their role at the new company.
Insmed's new Chairman Donald Hayden said in a prepared statement:
"Insmed provides the capital to support the continued development of this important drug.  It is an exciting combination that I believe will produce benefits for patients and shareholders alike."
RBC Capital Markets served as Insmed's financial advisor on the deal. It also employed Greenberg Traurig LLP as legal counsel for the deal. Transave used Lazard Freres & Co. as its financial advisor.
Michael Schwartz is a BizSense reporter. Please send news tips to [email protected]