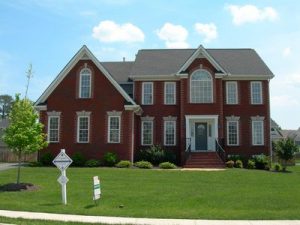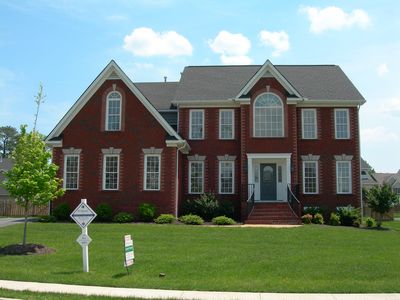 An entity tied to residential real estate developments built by Tomac Homes declared bankruptcy last week.

Twin Creek Development Co. filed for Chapter 11 bankruptcy on Friday. According to recent foreclosure notices, Twin Creek was the borrower on Tomac's Brookcreek Crossing development in Midlothian where 25 lots and 26 acres went into foreclosure in September.
Although Tomac is not specifically named in the bankruptcy filing, Twin Creek shares Tomac's address, and Tomac President Thomas Cauble signed off as a director of the entity.
Twin Creek listed assets of $1 million to $10 million and liabilities in the same range. Creditors include two local construction companies, Franklin Federal Savings Bank, attorneys and the Chesterfield County Treasurer's Office. Cauble and Tomac are also listed as creditors.
With banks breathing down its neck with foreclosures and lawsuits, the Midlothian-based home builder has remained silent on how it is dealing with its problems. Cauble didn't return a call by press time, and he has not returned numerous calls from BizSense over the past few months.
The region's ninth-largest home builder through the first half of the year, Tomac has been sued twice since August by lenders, including Union First Market Bank and Regions Bank, for defaulting on millions of dollars of credit lines.
Read about the Regions suit here.
Read a BizSense report about the Union suit here.
Tomac has also watched lots at almost all of its residential developments around Richmond go into foreclosure.
Over the past few months, SunTrust, Franklin Federal Savings Bank and Paragon Commercial Bank have all foreclosed on dozens of lots on at least six of Tomac's nine current residential developments. The homes in most of these developments are priced at more than $300,000 each.
In August, SunTrust foreclosed on more than a dozen Tomac residential lots in its Edgewater at the Reservoir and Foxfield developments in Chesterfield.
In September, Franklin Federal Savings Bank foreclosed on dozens of lots at Tomac's Bluffs at Bell Creek, a development in Hanover, and Crawford Park at Greenbrooke, a subdivision the company was building in Glen Allen.
In early October, Paragon Commercial Bank filed foreclosure notices on 14 residential lots at Tomac's Roxshire and Brookcreek Crossing developments.
Keith Phillips, the bankruptcy attorney in the filing, did not return a call seeking comment.
Michael Schwartz is a BizSense reporter. Please send news tips to [email protected].