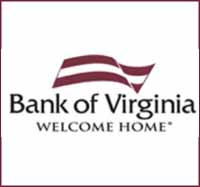 Jack Zoeller is Richmond's newest bank CEO.
He and some of his business partners showed up in Midlothian with deep pockets and bought themselves Bank of Virginia.
Zoeller, 61, has taken the helm of BofVA with the goal of stabilizing its loan portfolio and eventually using more cash brought to the table by his investment group, Cordia Bancorp, to grow what he says is a promising brand.
Cordia's purchase of a majority stake in the bank closed Dec. 10 after dragging on since the fall because regulatory red tape. Zoeller spoke with BizSense during his first of couple days on the job last week. The following is an edited transcript of that conversation.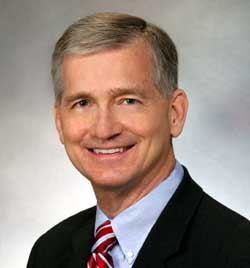 Richmond BizSense: How does it feel to finally have this deal done?
Jack Zoeller: It's great satisfaction. The capital has a home. Bank of Virginia could use the additional capital, and now it has been provided. So you feel good about that. It's been a very slow and difficult period for raising capital and getting regulatory approval. We've done both. We feel pretty good about that. We think it's a good position to be in. We have to accomplish the obvious, which is to increase capital and pay close attention to problem loans.
RBS: You find yourself as chief executive of a bank. What's the first thing you do?
JZ: It's a people business. So I'm spending time with the staff, getting to know them, letting them get to know me. And then doing the same thing at board level.
RBS: Of all the things to try to invest in, why a bank, and why now?
JZ: It's counter cyclical. It's clearly an industry that has taken a big hit. Part of it is what's going on the in the economy generally. Part of it is what's going on in commercial real estate, which didn't hit Richmond until much later. Value goes down, stock prices go down, and opportunities come in.
It's going to be fun. It's going to be a challenge. If you succeed, it helps everybody, including the Bank of Virginia shareholders who have taken quite a hit. This is one way to snatch victory from the jaws of what looks like a pretty bad year. But it will take a couple of years to play out.
RBS: Why Bank of Virginia? How many other banks did you look at?
JZ: It's a great name. The region is an excellent region demographically. We reviewed many dozens of bank situations. Each one had its own story line. Some, you could figure out in a few minutes that it didn't make a lot of sense. Some we talked to for a few months. The best of the opportunities, we felt, was Bank of Virginia.
RBS: How were you able to raise the capital for a community bank at a time when so many other community banks have tried and failed?
JZ: I can't comment on the others. But if you have a really solid group and you're in an attractive region geographically and you have a nice foundation from which to build, even in difficult times you can raise capital.
RBS: The regulatory delay — how frustrating was it?
JZ: We initially thought the traditional time lines would apply and you could get approval in a few months. But maybe we just weren't being realistic. You have to be able to go with the flow. If that's the worst thing that ever happened is that it takes an extra two or three months, that's not a very difficult thing to deal with.
RBS: Leading up to the deal, you hinted that part of the strategy was to eventually grow the bank through acquisition. So now the speculation begins. There are plenty of local targets, so what banks will you go after?
JZ: I think it's fair to say that we need to go through a little quiet period of making sure that we know that we've got our arms around all aspects of our business and get comfortable ourselves about the timing for going forward. We do want to raise more capital. While the amount that we have gives us a decent pad, we're going to want to raise more. But we're not going to do that tomorrow and not going after acquisitions immediately. It will be the second half of 2011 and into 2012 that we start raising additional capital and talk about next steps.
RBS: The name Bank of Virginia is a broad brand that could go anywhere in the state. Is expansion outside of Richmond an option?
JZ: We're open to any intelligent opportunity. It's clear the demographics in Richmond are tremendous over the long term. Common sense would say that Central Virginia represents the most natural place in which to expand. We have interest in Richmond proper. It doesn't seem right there are so few Virginia-owned banks operating in the capital city. You look downtown and almost all are out of North Carolina, California or Georgia. We're quite sure we want to step to the plate on a Richmond expansion.
RBS: How do you clean up the bank's balance sheet?
JZ: It's an ongoing process. We think they've done a really good job so far. We've monitored it closely the last seven or eight months. Now it's our job to become part of that process. If we're right that they've done a pretty good job and have adequate reserves, then our job is to continue to do that. If we get a little help from the economy, the job will be easy. It's a job of staying on top of it. But we don't think there are any surprises here.
Michael Schwartz covers banking for BizSense. Please send news tips to [email protected]