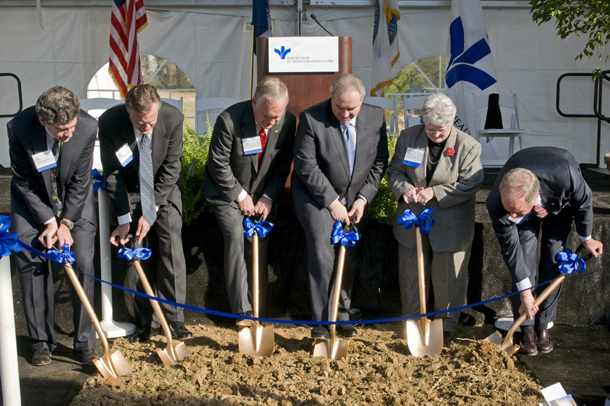 Bon Secours broke ground recently on a $30 million facility in Chesterfield, which the company says will bring 150 new jobs to the area.
The St. Francis Watkins Centre will be located across from the Westchester Commons shopping center at the corner of Route 288 and Midlothian Turnpike, 4.5 miles from Bon Secours St. Francis Medical Center.
The project is split into two phases the first, expected to be complete by the end of 2011, will total 100,000 square feet with a free standing emergency department, a diagnostic imaging center, and a physician medical office building which will provide primary care, gynecology, obstetrics, and internal medicine physician practices.
Phase II plans are still underway, but once completed the campus will consist of two buildings, 200,000 square feet total. Odell Associates is the architectural firm, DASCO Companies is the developer and Whiting-Turner is the contractor on the project.