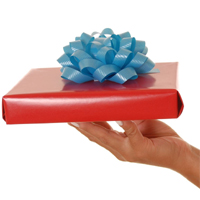 BizSense already compiled a list of last-minute gifts for the business man; now it's the ladies' turn. If you (like most men) waited until the absolute last minute to shop for the savvy business woman in your life, you're in luck. These items can be found at area department stores and other retailers, so you won't have to worry about shipping. This list is also good for the ladies out there who are looking to do some post-holiday splurging.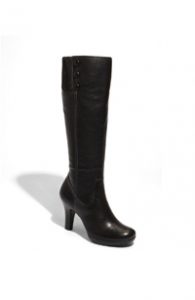 Söfft 'Vondra' Tall Boot at Nordstrom, $132.90. Decorative leather-wrapped buttons top a sophisticated high-heel boot. This chic boot is great for work — the heel isn't that high, so these boots would be a great fit even for someone who is on her feet all day.
Bargain alternative: Vanyo Ankle boots from Aldo at Regency Square Mall, Short Pump, and Chesterfield Towne Center, $70. These bootie pumps are a must-have style for winter. Cuffed and pleated textile upper with concealed platform and chic high heel.
Blackwatch plaid sheath from Talbot's at Stony Point Fashion Park or on Midlothian Tpke, $229. Lace-trimmed hem, back zip. Dress: wool/polyester/ spandex. Sometimes a woman just doesn't feel like wearing a suit. Make that most of the time. The Blackwatch is the smart and equally professional alternative.
Bargain alternative: Pickstitch Two Button Jacket from New York & Company at Chesterfield Towne Center and Regency, $34.97. Two-button jacket features flap pockets, four-button cuffs, back vent. Hits at hip. Polyester/rayon/spandex; lining: polyester.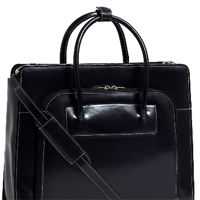 Leather Laptop Carrying Case from Brookstone, $180. Just because you are a super nerdy computer geek doesn't mean you have to look like one. The sleek, contoured design features a top zipper allowing easy access to the main compartment. It's big enough for almost all laptops and looks more like a large purse than a bulky, plain computer bag.
Bargain alternative: Solo – Ladies' Laptop Case – Black/Magenta from Best Buy, $44.99.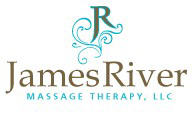 James River Massage Therapy, massages ranging from $40 to $115. Buy gift cards online or at facility on Hungary Spring Road in Richmond. Don't we all wish after a hard day's work we had a masseuse on standby? This is the next best thing. Whether you need a quick massage or a longer timeout from the hardships of the day, this spa has you covered.
His or Hers Salon and Spa in Midlothian. $22-$46 for manicures and pedicures. Gift certificates online and in stores. Sometimes all a woman needs is a little pampering. You can't go wrong with this gift. This place even has an ice cream pedicure for your feet.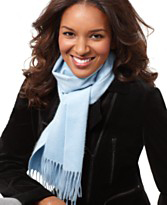 Cashmere Solid Woven Scarf by Charter Club at Macy's, $45.99. Nine colors. Smooth weave in 100 percent cashmere, with fringed edges. Fight the cold and harsh winds with this scarf, and look good doing it.
Bargain alternative: Style & Co. Scarf, Ruched at Macys, $19.99. Just as warm and fashionable, but for a low price.

When you want to relax from a day filled with schedules, endless phone calls and piles of paperwork, a good wine is a good choice. Both of the selections below are available at the Wine Cellar in Midlothian.
Michel Arnoud Brut Rose , $42.80. An excellent, full-flavored rose. Save this for a romantic evening or when you finally get that promotion you've been waiting for.
2008 Allegrini Valpolicella, $18.45. From the famous region where Amarone is made, this wine is a great taste of what the region can produce at a third of the price. Rich and bold with dark fruit flavors and hints of mocha. Perfect for holiday parties.