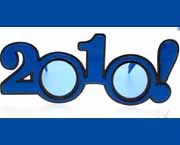 It has been another big year for Richmond BizSense. Here's a recap of the top stories we brought you in 2010, and tell us in the comments what you want to see in the new year.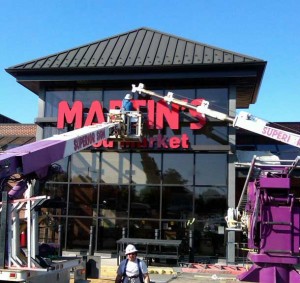 10. Ukrop's signs change to Martin's
The scoop broke in 2009 that local grocer Ukrop's was going to sell, but the deal wasn't signed until early 2010. Since then, Martin's has taken over and tried to find Ukrop's hidden recipe for customer loyalty while opening the stores for business on Sundays and selling alcohol. That business plan might still need some fine-tuning, and 2011 will be a year to watch to see how Martin's reacts to even more competition: Kroger is remodeling stores, trying to gobble up former Ukrop's loyalists, and Trader Joe's and Whole Foods are putting down deeper roots in Richmond. We wouldn't be surprised if one of those chains adds another store soon.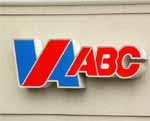 9.  Virginia Department of Alcohol Beverage Control doesn't get out of the business of the booze business
It was a campaign promise by Gov. Bob McDonnell: End the state sale of booze and sell ABC retail locations. But here is no immediate plan for the state to end its stranglehold on that industry because of a lack of support in the General Assembly and questions over replacing the revenue it produces. Sure, you can still buy the liquor you want, albeit more expensively than in states that don't run liquor stores. But it's an interesting process to watch. What if Virginia wanted to run delis? Perhaps I'm already thinking about No. 8.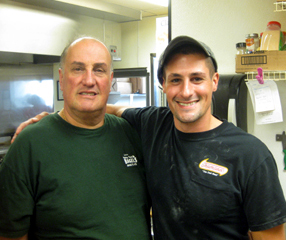 8. More bagels in Richmond
RBS has been all over the bagel beat like a good helping of cream cheese. Frankly, there are very few places to get a good bagel. Local lunch spots, we have tons. Neighborhood watering holes, plenty. But no decent bagel. That's slowly changing. Cuppertino's is opening a second location downtown. RBS readers have commented repeatedly that Cuppertino's has the best bagels in the area. And Jack's Bagel is opening in Carytown. Let the bagel wars begin.  (A free piece of advice: Lay off the bagel-dog.)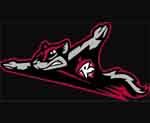 7. The Flying Squirrels play their first season — and set records
The Richmond Flying Squirrels stuck to their game plan, and it worked. They drew the largest attendance in their league, averaging about 6,500 fans per game. If you'd been at any sort of community group meeting in the past year, you know why: tireless marketing. Attendance figures always seem inflated, but on the handful of times RBS staff went to games, it appeared that cash was flowing for $9 beers and $4 hot dogs. It will be interesting to see whether the club's management still pushes for a new facility, when they seemed to prove they can run a solid business in the existing facility.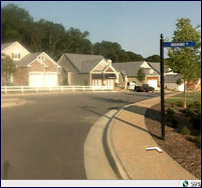 6. Real estate magnate Hank Wilton files for personal bankruptcy
Hank Wilton's last name is synonymous with real estate. But the housing downturn spared very few. In September, Wilton filed personal bankruptcy, listing liabilities of $70 million and assets of $10 million to $50 million. That makes the case the biggest personal bankruptcy filing in Richmond since the recession began. In an October interview, Wilton told RBS that he moved from a $5,700-a-month office to a $750-a-month office. Instead of driving a Mercedes, he's driving a station wagon. (You can read that Q&A here.)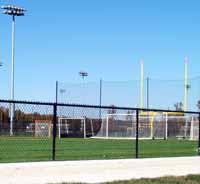 5. SportsQuest is now for real
SportsQuest, a proposed multimillion sports complex in Chesterfield Country, is no longer the fantasy of one man. Despite a spotted business history and limited background in the sports business, founder Steve Burton built turf fields and announced partnerships with local governments, sports leagues and training academies. He has repeatedly told news outlets, including RBS, that SportsQuest will become a hub for Olympic-caliber training programs. And he recently announced that he has broken ground on an indoor facility.
4. Geico ads get their groove back
Some of the top ads of the past decade came from Richmond's Martin Agency and featured the refined Geico cavemen. Over time those ads lost their flair – perhaps when the cavemen had their own sitcom on ABC. The cavemen have gone extinct, but in 2010 the Martin Agency found its groove again, featuring the smoky voice of actor Mike McGlone and a fresh theme.
3. Five local banks submit to increased oversight
As real estate sinks, local banks are left holding the bag. This week, RBS reported that Village Bank joins Virginia Business Bank, Central Virginia Bank, Consolidated Bank & Trust and Bank of Virginia in written agreements with the Fed and the Virginia BFI. Essex Bank and its Glen Allen parent company, Community Bankers Trust Corp., said this year that it expects to enter a written agreement in the first quarter of 2011. All these warnings are the equivalent of a letter home from your teacher: not quite a suspension, but not a good sign, either.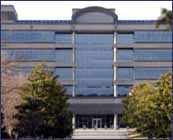 2. Makeover, Richmond Edition
In 2010, intrepid local business people started buying and renovating distressed buildings or finding new uses for old gems. A group of real estate investors led by Pruitt Associates purchased the former Circuit City headquarters building in Western Henrico for $6 million. This month, commercial real estate firm Thalhimer moved into the renovated former S&K Menswear headquarters on Broad Street at Short Pump. A data firm bought the former Qimonda plant, and a local developer is spending $66 million to turn the iconic John Marshall hotel into apartments.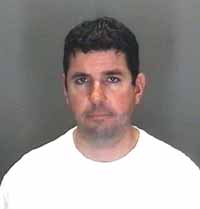 1. Justin French's empire collapses
BizSense heard from sources for years that all was not right in Justin French's kingdom. But banks lent to him, and contractors did work for him. So his empire grew. What made French able to convince so many investors and partners that their money was safe with him? Was it the expensive suits? The Range Rover? The attractive assistant? It's still not clear exactly what French might have done that was illegal, although it likely has something to do with his use of historic tax credits. (RBS has been investigating that angle for month; look for a story in 2011.) The banks have all sued him and sued one another trying to recover millions of dollars. French is in Richmond, awaiting a trial scheduled for early next year.
Check back tomorrow for the strangest business stories of 2010.
Aaron Kremer is the BizSense editor. Please send news tips to [email protected].