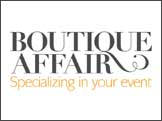 A local startup has big plans for the future of corporate events.
Event planning firm Boutique Affair opened in September and has put on six events.
"We want to help nonprofits improve profit margins and would like to be at the table to help make these events for corporations happen," said Jill Reynolds, director of special events for Boutique Affair.
After 20 years in the hospitality industry, Reynolds is collaborating with friend and longtime business partner Libby Lewis, director of corporate events for Boutique Affair.
"We started getting the idea together in early July," said Reynolds.
Before establishing their own business, Reynolds worked for special events rental company Party Perfect, and Lewis was senior vice president of corporate events for SunTrust Bank.
Before starting the new firm, the two helped put on functions for the Faison School Home, an event that drew 580 people and raised $400,000. They also did a dinner for SunTrust Bank with a guest list of 2,500 people.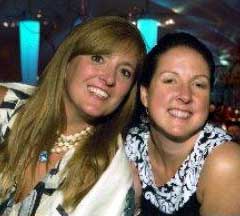 And they coordinated the 25th anniversary party for Lewis Ginter Botanical Garden.
"We've worked together on several events, and [we] thought, 'why not do it on our own?'" said Reynolds.
The friends invested $1,400 in a website and were able to expand their business through past client relationships and a Facebook page.
"Most of our business came through word of mouth. People started calling us, asking for our services for their events," said Reynolds.
"Our motto is 'no event is too large or too small,'" said Reynolds.
Prices vary depending on the type of function, but usually the company makes 10 percent of an event's total budget, according to Reynolds.
The business has produced revenue of $20,000 and expects about $75,000 to $100,000 for 2011, according to the partners.
Future events include St. Mary's Spring Gala and a function for the Greater Richmond Stop Child Abuse Now (SCAN).
The business doesn't have a local office yet, so for the time being the friends work out of their homes.
"Eventually we'd like to have a work space to show examples of our design and work," Reynolds said.