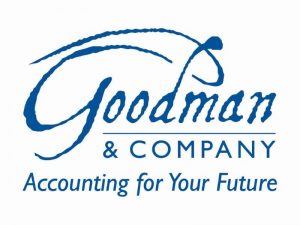 You don't need an accountant to do this math: Two large accounting firms joining forces equals one  giant accounting firm.
Hampton Roads-based Goodman & Company and North Carolina-based Dixon Hughes announced Monday morning that the two firms will merge effective March 1.
The combined entity will be known as Dixon Hughes Goodman LLP and will be headquartered in Charlotte. It will have more than 1,700 employees in 30 offices in 11 states and Washington. The companies say the combination will create the largest certified public accounting firm based in the South and the 13th largest in the nation.
Goodman & Co.'s footprint includes offices in all major regions of Virginia. It has a Richmond office on Cox Road in Innsbrook.  Dixon Hughes, the larger of the two merging firms, has a presence across the South, except for in Virginia.
Thomas H. Wilson, Goodman's managing partner who will become deputy chairman and COO of the new firm, said in a prepared statement:
"This is a tailor-made fit that will benefit the firm, our staff and most importantly, our clients. Both organizations will gain increased industry expertise and depth and see new geographic opportunities for growth.  Clients will have broadened access to capital networks and industry best practices, while our employees will see more robust training options, increased opportunities for industry specialization, greater mobility between offices and more challenging client work."
Dixon Hughes Chairman Charles Edgar Sams Jr. will be chairman of the new company. Kenneth M. Hughes, Dixon Hughes' CEO, will have the same title at the combined firm.