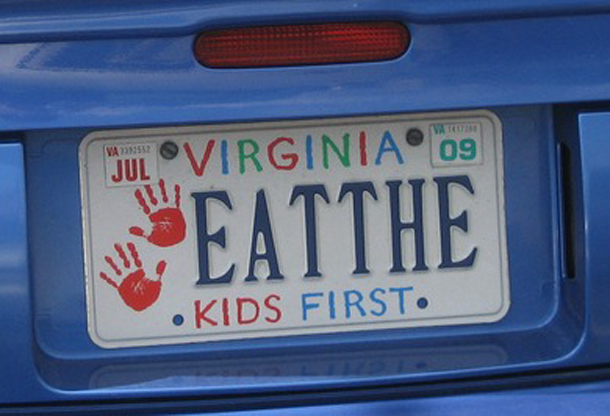 The Virginia Department of Motor Vehicles revoked a local resident's license plate that displayed "EATTHE" on a Kids First license plate. The license plate read "Eat the kids first," which was meant as a joke, but was considered "offensive" by the DMV.
The owner first posted his side of the story on Reddit.com. He applied for and was issued the plate in July 2007 and was ordered to return the plates to the DMV in April 2009 because it advocated cannibalism and sexual activity with children. He wrote a letter stating that his plates were not meant to be offensive, merely humorous.
In May 2009, a 13-person meeting was held after the DMV received complaints about the plate. The DMV ruled to revoke the plate.