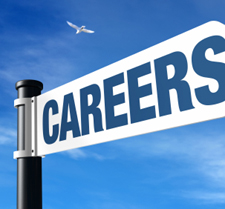 Education

Joseph H. Seipel has been named dean of the School of Arts at Virginia Commonwealth University. Siepel, who takes over the position effective March 15, is currently vice president for academic services at the Savannah College of Art and Design. He was a VCU faculty member for more than 30 years before leaving for Georgia in 2009. His previous roles at VCU included chairman of VCU's sculpture department, senior associate dean and director of graduate studies. Seipel received his undergraduate degree in art from the University of Wisconsin at Madison and his master's in sculpture from the Rinehart School of Sculpture at the Maryland Institute of Art. He fills the vacancy left by Richard Toscan, who retired in July.
Banking and finance
Dennis Schlachter joined M&T Securities, the broker-dealer affiliate of M&T Bank, as vice president for institutional fixed income sales in the Central Virginia Region. Schlachter comes to M&T from Waterford Investors and previous positions at BB&T and Wachovia Securities. Schlacter received a bachelor's degree in finance from Indiana University and an MBA in finance from St. Louis University.
Essex Bank appointed Nichole Andrews assistant vice president for cash management for the bank's Virginia region. Andrews has a bachelor's degree from VCU. She has been in retail and commercial banking in the Richmond area for more than nine years and will work out of the bank's Centerville Office on Broad Street Road.
Shannon Beasley joined the investment firm Closed-End Fund Advisors as advisor services manager. Shannon has previous experience in the financial services and the medical sector. She is a graduate of VCU.
Law

David E. Anderson joined LeClairRyan as a partner in the firm's corporate services practice team. Prior to joining LeClairRyan, Anderson was the managing director and general counsel of Advantus Strategies. He has also served as counselor and director of policy for the governor of Virginia, the chief deputy attorney general of the Commonwealth of Virginia, counsel to committees in both the U.S. Senate and House of Representatives, and as an attorney in the Bureau of Competition at the Federal Trade Commission. Anderson is a graduate of George Washington University National Law Center (J.D.) and Dartmouth College.
Ashante Latanya Smith was promoted to partner at Troutman Sanders. She is a member of the firm's multifamily housing practice group. She received both a B.A. and a J.D. from the University of Virginia.
Cassie Craze has joined Rudy, Coyner & Associates, PLLC as an attorney. Craze obtained her B.A. degree from James Madison University and her law degree from the T.C. Williams School of Law at the University of Richmond. Craze was previously an attorney at the law firm of Chadwick, Washington, Moriarty, Elmore & Bunn, P.C.
Recruiting
Jill Lemon was made partner at Momentum Resources. Lemon is a graduate of Virginia Commonwealth University.
Jennifer Folsom was named partner at Momentum Resources. Folsom is a graduate of Randolph-Macon College and received her MBA from Georgetown University.
Human resources
Derrick Strand has joined Titan Group LLC as a principal in the company's leadership training and development practice in Richmond. He will merge his existing management consulting and training practice, Derrick Strand Enterprises, with the Titan Group.
Dentistry
Atkins, Maestrello & Associates Pediatric Dentistry, P.C. announced the addition of Elizabeth (Cook) Miller, D.D.S., M.S., as a new partner in the Richmond practice. Miller is a graduate of the Collegiate School, the University of Richmond, the VCU School of Dentistry and the University of Michigan Pediatric Dentistry Residency program.
Please send HR notices to [email protected].