One of Richmond's flashiest developers is going back to prison.
A somber Justin French pleaded guilty late Monday to two felony charges connected with a tax credit scheme that netted him million of dollars and fueled a lavish lifestyle of Range Rovers, multimillion-dollar mansions and frequent trips to Las Vegas.
French pleaded guilty to one count of federal wire fraud and one count of engaging in unlawful monetary transactions as part of a plea agreement with federal prosecutors. French faces a maximum sentence of 30 years in prison for a scheme that has left a wake of financial destruction and caused millions in losses for banks and even a former Washington Redskins player.
French previously served almost two years of hard time for gun and cocaine trafficking.
As part of his plea, French admitted that he fraudulently obtained between $7 million and $20 million in tax credits from state and federal programs by falsely reporting the amount of money he spent fixing up historic properties in Richmond. (Combined, the state and federal programs grant credits equal to 45 percent of a project's qualified expenses.)
"Justin French stole millions from taxpayers to get rich and establish a prominent place in the real estate market in Richmond," said Neil MacBride, the U.S. Attorney for the Eastern District of Virginia, in a prepared statement outside the courthouse.
BizSense broke the story of French's use of tax credits in a story in August.
MacBride said that the investigation is ongoing but would not comment further on the scope of where it might be headed. He would not say whether authorities are investigating other developers engaged in the tax credit program.
MacBride was joined outside the courthouse by Virginia Attorney General Ken Cuccinelli, who credited local, state and federal authorities with exposing the fraud.
"Stopping him and successfully prosecuting him has proven to be a stellar example of cooperation among state and federal enforcement," Cuccinelli said.
As part of his plea, French waived his right to a trial and to appeal the sentence, which will be determined May 3.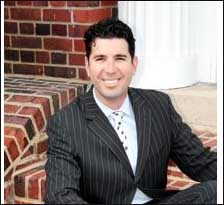 French also agreed to pay restitution for his crimes and to forfeit assets, including a sum of at least $7 million. According to the agreement, more funds might be demanded to cover the losses as the total value of the fraud is determined.
It's not clear how much money French might have.
Recovered funds will be divided among state and federal treasuries and other victims as they come forward, according to MacBride.
French emerged on the local real estate development scene in 2005 and quickly developed a reputation as a flashy and big-spending character. Dressed in fine suits, he hobnobbed in elite social circles and began doing business with some of Richmond's most respected firms.
During his run as a developer, French initiated tax credit applications on at least 35 properties, 19 of which were awarded credits. At the time of his arrest on state fraud charges in August, French had 16 projects pending, according to the criminal information document filed by the U.S. attorney general.
His run came to a crashing halt in August, when French was arrested at Richmond International Airport with a one-way ticket and more than $10,000 in his pocket. A week before, his office had been raided by FBI and IRS agents who took computers and boxes of documents into evidence. Prior to that, French made public his feud with the investor on his tax credit projects, Markel Corporation, and his intent to default on all the loans tied to those properties. (You can catch up on that in the story here.)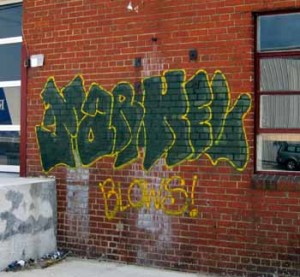 The charges to which he pleaded guilty pertain to the property at 1509 Belleville St. in Scott's Addition, the same property on which he had artists paint in graffiti "Markel Blows." French illegally obtained $555,976.35 worth of tax credits on that project, according to prosecutors.
French obtained a $1.06 million loan from First Market Bank to acquire and renovate the industrial property in March 2008. French emailed a bank representative stating that the property would require an estimated $200,000 in renovations. In a separate email to the same individual, who was not named, French stated that the property would generate approximately $600,000 in state and deferral credits. French said he would receive between $450,000 and $500,000 from his investors for the credits, which were Markel and California-based investment fund Foss Virginia 2007 LP.
The renovations included roof repair, repainting, new windows, updating bathrooms, upgrading electrical service, HVAC and lighting. The loan file contained seven invoices from City & Guilds, the general contractor for the project, which totaled just over $175,000.
In his tax credit application to state and federal agencies, French reported the final rehabilitation costs as equal to more than $1.3 million plus a 20 percent developer's fee.
Along with the application to the state was a required letter from French's accountant Clive Morey, in which he certified that he had reviewed the expenditures and that the expenses appeared to be valid. A source involved with the case said he believes French falsified invoices that he submitted to his accountant for certification.
The applications were approved, and French received state and federal credits of more than $707,000 in April 2009. French should have only reported expenses of $336,000 and received tax credits of $151,200.
French then sold the tax credits to his investors. On Feb. 17, 2009, investors paid the development entity $228,800 in exchange for the state portion of the tax credits, of which French transferred $218,000 to his personal account. The criminal information document states that French sold the federal credits as well but does not detail the transaction.
That particular fraud, and the others that are part of the overall scheme French admitted to yesterday, has sent massive ripple effects through the Richmond business community. The wake of foreclosures caused by French's collapsing house of cards has also caused major losses for area banks, and his actions has led banks, investors and contractors to seek millions of dollars worth of damages in civil court.