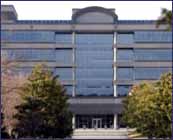 A growing employer in Richmond is close to signing a lease for a large block of space in the former Circuit City headquarters in western Henrico County. [private]
Mondial Assistance, a Richmond-based travel insurance company, is negotiating terms for all but the top floor of the 300,000-square-foot former Circuit City headquarters building, Deep Run II, according to a source close to the company.
Daniel Durazo, a spokesman for Mondial, was not available for comment Wednesday but wrote in a statement that Mondial expects to finalize its plans soon.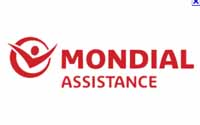 "It's been no secret that Mondial Assistance has been looking at commercial real estate in the Richmond area," Durazo wrote. "Currently, our 900 employees work in three separate buildings in Henrico County, two on North Parham Road and one in Innsbrook but it is our desire to consolidate into one location that offers a great work environment and room for continued growth."
Michael Pruitt, who is part of the investment group that purchased the building in late 2010 with plans to upgrade it and find new tenants, said he could not comment on pending deals. Pruitt spent close to a year buying the building and the land it sits on. You can read an in-depth profile of the project in an RBS story here.
Much of Mondial's Parham Road office consists of call centers, where employees speak all sorts of languages to help customers sort out travel problems. That makes the Circuit City floor plan a good fit, because Circuit City left two floors of cubicles behind when the company shut down.
More reading:
Learn more about John Ansell, Mondial's CEO, in a Times-Dispatch story here.

Aaron Kremer is the BizSense Editor. Please send news tips to [email protected] [/private]