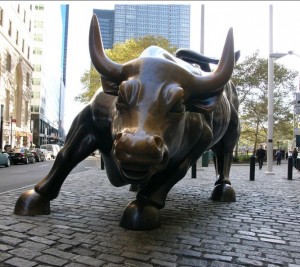 C&F Financial Corp.
The holding company of C&F Bank disclosed that because of issues found at its C&F Mortgage division, the bank received a "needs improvement" rating on its recent Community Reinvestment Act performance evaluation. CRA assesses banks' compliance with helping meet the credit needs of lower income individuals. The company reported that the FDIC concluded that certain lending practices at C&F Mortgage violated the Equal Credit Opportunity Act, Federal Reserve Regulation B, and the Fair Housing Act. C&F said it strongly disagrees with the FDIC's conclusion and are considering appealing the rating. It also said C&F Mortgage has "strengthened and continues to strengthen its policies, procedures and monitoring of its lending practices to address the issues raised by the FDIC. C&F Mortgage is and will continue to be committed to fair lending."
The low rating does impose limitations on the bank, including its ability to open new branches and to make acquisitions until its CRA rating improves. And according to the rules, the FDIC turned over its findings to the Department of Justice. The bank has been told DOJ is investigating the situation. The company said, "At this time, it is not anticipated that the results of the investigation will have a material adverse impact on C&F Financial Corporation's results of operations or financial condition."
C&F also said it granted its top executive restricted stock awards. CEO Larry Dillon and CFO Thomas Cherry each received 3,300 restricted shares. The head of its mortgage subsidiary, Bryan McKernon, was granted 750 shares of restricted stock. Those rewards represent approximately 30 percent, 37 percent and 9 percent, respectively of the executives' base salaries as of Jan. 1, 2010.
Commonwealth Biotechnologies
The company filed for reorganization under Chapter 11 bankruptcy on Jan. 20. It said it did so in order to complete its planned divestment of assets and subsequent identification of a merger partner in an orderly and efficient way. It said the process could take up to 12 to 18 months to complete. CEO Richard J. Freer said in the company's release that bankruptcy is a result of secured creditors seeking to collect on debt owed. "While bankruptcy sometimes carries a negative connotation, the company believes this is the best way for the company to satisfy all debt, not just secured debt. Our ultimate goal remains unchanged from previous communications to the market, that is, to emerge from this filing debt free with the ability to return shareholder value as well."
Dominion Resources
Dominion's board approved the 2011 Annual Incentive Plan that sets standards for annual performance-based cash rewards it gives to executives. Target bonuses are set for each executive based on percentages of their base salaries. Most notably, President and CEO Thomas Ferrell would receive a bonus equal to 125 percent of his annual salary. The company said the plan is funded based on the achievement of certain financial goals.
First Capital Bancorp
The company said Kamlesh N. Dave has resigned as a member of its board of directors, effective. Jan. 19. Dave has been a director since 2005. He is the third First Capital director to resign from the board since August. The company said Dave's decision to resign was not the result of any disagreement with the company and was made to devote more time to his outside business interests, and for other personal reasons. Two longtime directors resigned in August.
Massey Energy
Steve Sears, vice president of sales and marketing, sold 1,000 shares for $50 per share. The shares were call options that expired on Jan. 21. Sears still owns more than 12,000 shares of Massey stock.

MeadWestvaco
MWV's year-end results show sales were up but profits were down due to losses on discontinued operations that the company has sold off or is in the process of doing so. It's net income for 2010 was $106 million compared to $225 million in 2009. It said its profits were driven by its packaging and specialty chemicals businesses. Its Community Development and Land Management business, which consists of 730,000 acres the company owns in the Southeast, brought in a profit of $30 million in the fourth quarter thanks to the sale of 12,200 acres. MWV said it expects to close the sale of its envelope business during the first quarter for an disclosed price. That deal was first announced in November. It said it increased its capital spending in 2010 to $242 million, compared to $218 million in 2009.
MWV also MWV declared a regular quarterly dividend of $0.25 per common share. The payment of the dividend will be made on March 1, 2011, to shareholders of record at the close of business on February 3, 2011.
Union First Market Bankshares
CFO Anthony Peay purchased 8 shares for $12.84 per share. He owns more than 17,000 Union shares.
Executive Vice President Rex Hockemeyer also acquired 8 shares for $12.84 each. He owns more than 2,500 shares.

Michael Schwartz is a BizSense reporter. Please send news tips to [email protected]