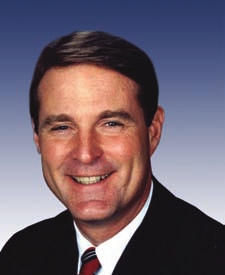 One of Richmond's largest law firms has landed a former U.S. senator at its Washington office.
McGuireWoods announced today that former Indiana senator Evan Bayh, who chose not to seek reelection to Congress this year, has joined the firm as a partner at its D.C. office.
McGuireWoods said Bayh will serve as a "strategic adviser" to the firm's domestic and international clients whose businesses are impacted by government policy.
Bayh will also be a senior adviser to McGuireWoods Consulting, the firm's public affairs and lobbying arm.
"Senator Bayh provides a rare and timely perspective for our clients," said McGuireWoods Chairman Richard Cullen in a prepared statement. "He will help us and our clients understand how to get things done in an environment rife with partisan perils but aching for sensible, common ground solutions."
Bayh was a U.S. senator from 1999 to 2011 and is a former two-term governor of Indiana.
Bayh has had no problem landing on his feet after leaving Congress.
In addition to his gig at McGuireWoods, Bayh recently landed a spot as a senior adviser at Apollo Global Management, an asset management firm in New York.
While in the Senate, Bayh chaired the subcommittee on security and international trade and finance. He also served on the Armed Services Committee, the Energy and Natural Resources Committee, the Select Committee on Intelligence, the Small Business Committee and the Special Committee on Aging.
Bayh received his law degree from the University of Virginia School of Law.