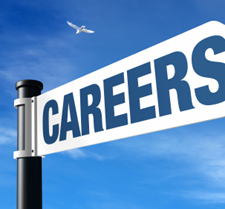 Marketing
Kristen Cluthe joined the Frontier Project as a New York-based consultant. Cluthe was previously a producer at Mediabistro and before that a programs director for the Beijing Olympics. Cluthe studied at the Otis School, Parsons School of Design, LA.
Wealth management

Haley Harris is an associate at Heritage Wealth Advisors. She is a 2010 graduate of the University of Richmond.
Staffing

Karen Pleasant joined Triumph Services, a Richmond-based IT staffing firm, as a technical recruiter.  Karen has a B.S. from Virginia Commonwealth University.  Prior to joining Triumph, Karen was at Comint Systems Corporation in Springfield, Va.

Emily Kittrell has been promoted to technical recruiter at UDig, an IT staffing firm.  She was previously an account services coordinator. She received her bachelor's degree from Virginia Tech.
Finance
Philip Brooks joined CWCapital as a senior vice president. Brooks will be responsible for the origination of senior housing and multifamily loans and will report to Donald King, the head of CW's Fannie Mae and Freddie Mac lending platforms. Prior to joining CW, Brooks served as senior vice president, mortgage loan production, at Berkadia Commercial Mortgage, LLC (formerly Capmark Finance, GMAC Commercial Mortgage).
Law
Williams Mullen elected six new shareholders in the Richmond office.

Earl Baggett focuses on general labor and employment law and employment litigation.

Gray Broughton focuses on white collar criminal defense and commercial litigation.
Heath Galloway counsels employers on a wide variety of state and federal laws applicable to the employment.
Beth Hungate-Noland focuses on mergers and acquisitions, corporate finance and general business matters with a specialization in the senior housing industry.
Harold Johnson focuses on matters related to insurance coverage.
Larry Parker focuses his practice primarily on mergers, acquisitions and divestitures involving public and private companies and strategic and financial buyers and sellers.
Arts
Caroline Cobb Wright has been appointed the director of exhibition programming at the Visual Arts Center. Previously, she worked as an art educator, most recently at Ravenscroft School and the Governor's School of North Carolina, East, both in Raleigh. She graduated from Washington and Lee and has a master's from the University of Virginia.
Chamber of Commerce:
The Chesterfield County Chamber of Commerce added four board members:
Mark M. Gordon is the chief executive officer of Bon Secours St. Francis Medical Center.
Dan Davies is a consultant and outsourced financial executive with Tax and Business Solutions, LLC, Management Advisory Services.
Sandy Smiley is vice president, small business banker, and manager for Union First Market Bank.

Jonathan Young is director of corporate relations for Virginia State University's School of Business.
Information technology
Matthew Thomas has joined TCSC's SharePoint consulting practice as a senior consultant. Henderson's specialty is .NET Development. He is a graduate of Virginia Commonwealth University and previously worked at the Argonaut Group.

Please send HR notices to [email protected].