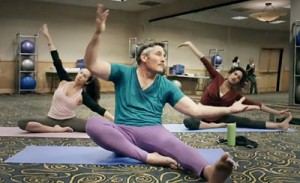 The Steelers and the Packers won't be the only rivals squaring off against each other Sunday night.
Social buying sites Groupon and Living Social will be airing new ads before and during the Super Bowl.
D.C.-based Living Social tapped Richmond's The Martin Agency to produce their 30-second spot which will be airing during the last commercial break before the game.
AdAge reports, quoting Living Social marketing vice president Camille Watson:
The embrace of more traditional advertising is meant to help the brand fuel its "aggressive" growth plans, Ms. Watson said. Up until now, LivingSocial had relied on online advertising and word of mouth. It encourages and rewards users for sharing deals with friends via email, Twitter and Facebook. The company declined to comment on its advertising budget.

"The Super Bowl is our springboard into further advertising activities," Ms. Watson said. "The creative we're working on is fantastic, and I'm sure that the messages are going to resonate with consumers."
The Super Bowl spot will feature a "a burly, masculine type transforming as a result of LivingSocial's deals."
Living Social quietly tapped Martin as its agency of record last November. The ad firm is producing two additional spots for Living Social, one or both of which will air during the Oscars on February 27.
Chicago-based Groupon's ad was produced by Crispin Porter + Bogusky, and will air during the Super Bowl.