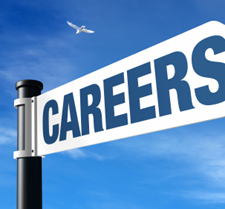 Insurance:
John Strickler joins Kinsale as a developer within the company's IT department. Strickler obtained a BS in Information Technology from Virginia Tech and received his MBA from VCU.  Strickler was previously with James River Insurance.
Pat Foley was named president, U.S. Life companies distribution & marketing at Genworth. Foley, 52, began his life insurance career in 1981 as a sales agent with Prudential Financial Corporation.  After his 18-years at Prudential, Foley held several senior distribution, marketing and business leadership roles at Allianz Life Insurance Company of North America. Foley went to the University of Iowa.

Law:
Robert D. Seabolt is the new chief operating officer at Troutman Sanders. It's a newly created position at the company. Seabolt, 55, has concentrated his practice on antitrust enforcement and white collar criminal defense. He also was managing partner of Richmond-based Mays & Valentine LLP from 1993 until the firm's 2001 merger with Troutman Sanders. Seabolt will take over in part for William R. Ramsey, who will retire as executive director. Seabolt went to UVA and to law school at the University of Richmond.
Virginia Lawyers Weekly is also reporting that litigator Stephen E. Baril has left Williams Mullen for Sands Anderson. Baril went to Hampden-Sydney College and to UR for law school.
Financial Services:
Scott Luxton, Stacey Evans and Melissa Townes opened an institutional fixed income sales office in Richmond for Wells Fargo Securities.  Luxton was previously with SunTrust Institutional Investments.  Evans relocated to Richmond from the Charlotte office of Wells Fargo.
Healthcare:
Tim Prince joined KLMK as a vice president. He was previously a vice president of Meriter Hospital in Madison, Wisc. Tim attended the University of Wisconsin-Madison and has a master's degree from the University of North Carolina – Chapel Hill.
Jarek Muchowski was promoted to director of summer camp and respite services at ARC's Camp Baker program in Chesterfield. Muchowski was formerly director for Quest Inc. in Florida.
Please send HR notices to [email protected]