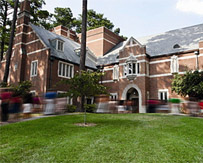 One local investment banker is optimistic about post-recession deal flow, but he says there are some storm clouds far off in the distance.
"The market is definitely becoming more heated," said Christopher Williams, co-founder of the Richmond investment banking firm Harris Williams & Co.
Williams spoke Tuesday at the University of Richmond's Robins School of Business. He told a group gathered for an annual lecture that there are more a trillion reasons for that optimism.
The private equity sector has $500 billion to $600 billion in unspent equity, Williams said. Once leveraged, that means about $2.5 trillion to $3 trillion in private equity funds that are just waiting for deals. Companies in the S&P 500 alone have $1.5 trillion in cash reserves.
"There are massive pools of capital out there looking for transactions," Williams said. "This is part of the reason we're so bullish for the outlook."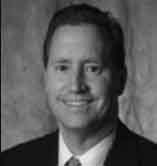 In addition to looking ahead, Williams also recalled the recent past, giving an investment banker's view of how the recession played out.
The economy "became over leveraged in so many ways," he said. "Banks were out there doing frothy transactions."
Now as the smoke seems to be clearing, Williams said more and more clients are asking for access to India and China to find buyers for M&A deals.
"Clients think that's where buyers are coming from," he said.
And to an extent, that's starting to happen.
Harris Williams was involved in two deals last year with buyers from India and one from China, he said, and about 20 percent of buyers in M&A transactions are international. But almost three-quarters of that 20 percent are from Europe.
"We have to have access to buyers overseas."
Williams also talked a bit about the rise in the private equity sector as a major vehicle for deals.
He said there were maybe between 50 to 100 private equity funds when he first started in the business two decades ago. Today, he said, there are more than 4,000 private equity funds that have at least $50 million in capital.
But not all is rosy.
"The one thing that scares me to death is the debt situation in our country right now," he said.
"We have got to find a way to have the courage, and politicians have to find the courage to answer the bell on this problem. The young people are the ones who are going to bear this problem."
Although he didn't offer too many specifics on his thoughts of how fix the problem, Williams, who says he's a lifelong Republican, suggested that even the sacred cow of defense spending should be cut.
"Nothing is out of bounds. You can't keep spending at the rate we're spending."
Michael Schwartz is a BizSense reporter and covers the investment banking beat. Please send news tips to [email protected].