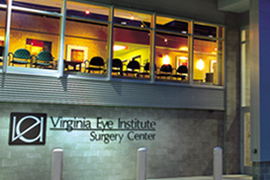 A major new addition is coming to the Towne Center West development next year. Virginia Eye Institute will be building a 16,000-square-foot comprehensive eye-care center on the site. The ground-breaking is scheduled for late May with an estimated completion date of January 2012.
The center will include services for general ophthalmology, pediatric ophthalmology, ocularplastics, optometry and a full-service optical shop.
The site will also offer a primary care physician practice, part of HCA's Virginia Health System.
The project is being designed and constructed by local firms, including architecture design firm Price Studios and Taylor and Parrish commercial construction company.
Virginia Eye Institute is a comprehensive eye care organization providing a range of ophthalmology, optometry and optical services in 12 locations across Central Virginia.
The organization also owns and operates an out-patient Ambulatory Surgery Center, which provides ophthalmology and ear, nose and throat surgical services to pediatric and adult patients.
This article originally appeared on DowntownShortPump.com, an RBS news partner.