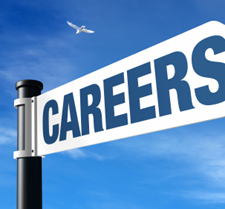 Departures
Jeffrey Anderson intends to resign as president and CEO of the Virginia Economic Development Partnership as soon as a successor is found. He has been there since 2005, and before that he was executive vice president for global integration at BearingPoint in McLean.
Byron E. Howlett is retiring as president and CEO of Richmond Heritage Federal Credit Union. Howlett is the second CEO in the company's history and began at the company when it was called the Richmond Teachers Federal Credit Union. You can read more about him in a Times-Dispatch story here.
David Reel, 57, has resigned as the executive vice president of the Home Building Association of Richmond. Reel is taking a job as the CEO of the Maryland Hotel and Lodging Association in Annapolis.
New hires/promotions
Law
James V. Meath was elected chairman at Williams Mullen. He will take over from Joey Smith, who is a chairman emeritus. Meath attended Old Dominion and went to law school at the University of Richmond.
Media/advertising/public relations
Ron Carey has left the Times-Dispatch to become head of human resources at the Martin Agency. Carey attended UVA, where he was a defensive lineman on the football team.
Kim Farlow joined Big River to establish the agency's public relations practice area. Farlow worked for Philip Morris USA for seven years. Farlow has also worked at Dominion and Ethyl Corporation (now New Market). She also served as an adjunct professor at Virginia Commonwealth University's School of Mass Communications. Farlow holds a dual B.A. in journalism and speech communications from the University of North Carolina at Chapel Hill.
Museums
Rock Pride joined the Children's Museum of Richmond as director of facilities. He was formerly the president of CEVAC Inc.
Charlotte Jenson is the new director of human resources and maintains ownership of Cole James Associates. She attended VCU.
Michelle Rosman has joined the museum as public relations manager. She is a former managing partner of Pyramid Richmond Properties, and received her M.S. from San Francisco State University and her B.S. from Mercy College.
Suzie Zeh has been promoted to marketing manager at the museum. She was formerly the volunteer and internship coordinator. She went to Randolph-Macon College.
Information technology
Dion Dozier has recently joined Networking Technologies and Support Inc. as a deskside support specialist.
Ariel Gonzalez has recently joined Networking Technologies and Support Inc. as a deskside support specialist.
Charles Neal Jr. has recently joined Networking Technologies and Support Inc. as a deskside support specialist.

Please send HR notices to [email protected]