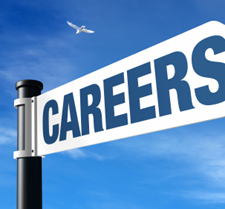 Banking
Steven W. Walker was appointed vice president at Wells Fargo Bank. Walker joined Wells Fargo in 2007 and is a commercial real estate lender with the middle market real estate lending group, which is based in Richmond and covers Virginia, West Virginia, Washington and Maryland.
Law

Charles P. Shimer joined Kutak Rock. Shimer was previously at Troutman Sanders, where he focused on municipal finance, privatization and securitization. Shimer went to Boston College as an undergraduate and for law school.
George L. Scruggs joined Kutak Rock, and he, too, was formerly at Troutman Sanders. Scruggs focuses on a multitude of financing issues. Scruggs went to the University of Virginia as an undergraduate and for law school.
Financial services
Four financial services professionals have left their old firms to start Blue Edge Capital. You can read more about that in a Times-Dispatch story here.
Bagley Reid was formerly at Atlantic Capital Management. He went to UVA and has an MBA from Columbia.
Giles Tucker and Peter Bowles were formerly at Harris Williams & Co. Tucker went to UVA as an undergraduate and for an MBA. Tucker went to UNC-Chapel Hill and has an MBA from Dartmouth.
Margaret Fretz was a compliance officer for Spider Management Co. Fretz graduated from JMU.
Human resources
Scott Dunning joined UDig, an information technology staffing firm, as a technical recruiter.
Nonprofits
Wendy Burtner Owens was appointed executive director of the Virginia Breast Cancer Foundation.  Burtner Owens, who recovered from breast cancer, was previously the chief operating officer of Comfort Zone Camp, where she oversaw the day-to-day operations and growth management. Prior to that she was the founding foundation manager for CarMax.
Business incubators
David Lohr is going to be the president and executive director of the Commonwealth Center for Advanced Manufacturing in Prince George County. (You can read a bit more about that in a TD story here.)
William H. Daughtrey will be the interim executive director at the Dominion Resources GreenTech Incubator. Daughtrey has a B.S. from Virginia Tech and an MBA from the University of Connecticut.

Please send HR notices to [email protected]