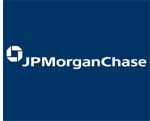 New York banking giant JPMorgan Chase has opened an office downtown.
JPMorgan said Sunday that it has moved its local team of five from Innsbrook to Three James Center as it pursues the region's large and mid-sized firms to grow its commercial banking business.
The move downtown comes on the heels of the company adding two commercial bankers to its staff, both of whom left a large competitor.
Mark Flatin, a William & Mary graduate, and Nick Klym both recently came to the bank from SunTrust. They, along with banker Robert St. Jean, will go after companies with annual revenue of more than $250 million.
The team will occupy 1,600 square feet on the 11th floor of Three James Center on East Cary Street.
JPMorgan spokesman Michael Fusco said the company also has plans for further expansion that could eventually include Richmond.
"We're planning to add more bankers in the Mid-Atlantic region as a whole," said Fusco, adding that the plans are not set in stone.
The company has 300 employees in Virginia, including an operations center for its auto finance and home lending business in Innsbrook, Fusco said.
The expansion does not include Chase, the retail banking arm of the company. That bank has 5,100 branches, mostly in the Northeast, and a huge credit card business.
Michael Schwartz covers banking for BizSense. Please send news tips to [email protected]