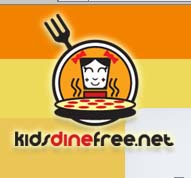 An online subscription service is trying to save families money and bring business to local restaurants.

Kids Dine Free was launched by a local stay-at-home mom to help families go out to a variety of restaurants where their kids can eat for free.
It works like this: A family purchases a subscription on the website for $19.95, and they receive a card that is good for three months and can be used three times a day, any day of the week.
They can go to any of the participating restaurants, and when they buy an adult entree, they get a kids meal free.
Heather Johns started the business to get families out to the restaurants they regularly enjoy and to save them money at the same time.
"It's a fun, affordable way to enjoy a dining experience without breaking the bank," said Johns, 34.
Johns is a former Swift Creek Elementary school teacher who started looking for a new outlet after she had her second child in 2007.
"Being a teacher is a wonderful profession, but September through May I couldn't be involved."
She spent months looking into different business ventures and ideas in which she could combine the mom and businesswoman roles.
"Being a mom was my number one priority, but I still wanted to work."
Johns started the business out of her home in Richmond in December 2009, and it has since migrated to Williamsburg and Florida.
Johns said the average consumer goes out to eat at least three times a week and that with the use of the card they're getting their money back within two and a half visits.
If a family goes out once a week for three months, they can save $60 with the Kids Dine Free card, according to Johns.
"If they go out twice a week, they're saving $120."
Along with families, the restaurants have seen the benefits of this food card as well.
Michael Clark, manager at the Applebee's in Glen Allen, said they get Kids Dine Free customers on a regular basis.
"I would say we see a a couple handfuls a day," Clark said, adding that he's been working with the company for a year and that it's been another way for them to draw in new customers and keep them coming back.
"In this economy, young families are looking at more of these types of options," Clark said.