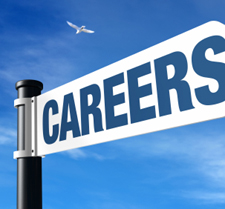 Finance
Ryan A. Akers joined KBS Capital Markets Group in Richmond as a regional vice president. He will develop and manage broker/dealer and registered investment adviser relationships in western Pennsylvania, West Virginia, Maryland and Delaware on behalf of KBS Real Estate Investment Trusts (REITs). Akers went to UVA and has an MBA from the University of Richmond. Akers was previously at Genworth Financial. Before that, he was an anti-money laundering analyst at Wachovia Securities.
Health care

Mark Brenzie, MD, was named medical director of occupational health services at John Randolph Medical Center, an HCA facility. A native of the Tri-Cities, Brenzie returned to the area after attending medical school at Ross University and completing his residency at the University of Minnesota.
Commercial real estate departure
Jay Kraft, the former manager for Liberty Property Trust, is moving to Texas to work for Liberty, which is merging its Richmond and Hampton Roads operations. Kraft started with Liberty in 1989.  The newly realigned Richmond and Hampton Roads operation will fall under Liberty's South region, which also includes Florida and the Carolinas.
Advertising
James Setaro joined Barber Martin as an account supervisor. Setaro previously worked at RightMinds and The Martin Agency. Setaro received his MBA from VCU in 2003 and is a 1990 graduate of University of Virginia. He is an adjunct instructor for VCU's School of Mass Communications.
Steve Covert joined Barber Martin as a creative director.
Brittney Gorter joined Barber Martin as a media buyer. She previously worked at Sheehy + Associates in Louisville, Ky.
Staffing/ HR
Julie Stepp joined Fahrenheit Finance as a consultant. Stepp previously worked at Pfizer Consumer Healthcare.  Stepp, a CPA, graduated from Christopher Newport University.
Dan Nelson has also joined Fahrenheit Finance as a manager. He will assist the executive search and staffing practice.  Dan began his career in the finance training program at Circuit City and later worked in corporate recruiting at Genworth, Wachovia and Wells Fargo. Nelson went to JMU as an undergraduate and to the University of South Carolina for a master's in human resources.
John Phan joined KSPH, an employee benefits consulting firm in Innsbrook, as a senior consultant. Phan has worked in account management/sales, financial underwriting and operations management with Cigna Healthcare, United Healthcare and Aetna.  Phan graduated from the University of Connecticut.
Engineering
David Burkman has joined Progressive Design Inc. as a senior mechanical designer. Burkman was previously with Burns & McDonnell.
Ryan McPeters joined Progressive Design Inc.'s electrical department as an electrical designer.  McPeters was previously with Kohl's Inc.
Vedran Krpo joined the Progressive Design Inc. as a senior mechanical designer.  Krpo was previously with American Process, Inc.
Technology
Lonnie Karnes recently joined Networking Technologies and Support, Inc. as a deskside support specialist.

Please send HR notices to [email protected].