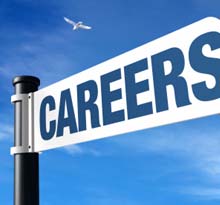 Departures:
Rachel Flynn, Richmond's planning director and Brooke Hardin, who also worked in the planning department, announced last week they are leaving the Richmond. You can read more about that in a Style Weekly story here.
Trade group
Robby Demeria is taking over as the executive director of RichTech, which was formerly known as the Greater Richmond Technology Council. Demeria most recently served as the vice president of government affairs for the Fairfax County Chamber of Commerce. He is a graduate of George Mason University.
Financial services
Tully Tupper has been named chief trading officer at Scott & Stringfellow. Tupper, who went to Lake Forest College and has an MBA from Emory, started with Scott & Stringfellow in 1988. Tupper was previously the chief operating officer.
Bryan Cram has been promoted to chief operating officer at Scott & Stringfellow. Cram is a graduate of the University of Colorado and moved to Richmond to work at Scott & Stringfellow in 1996. Cram most recently served as chief administrative officer.
Martin P. Klein was named the new senior vice president and chief financial officer at Genworth. Klein, 51, comes to Genworth from Barclays Capital, where as managing director he led both the Insurance Solutions Group and Pension Solutions Group. He received his M.S. in statistics and actuarial science at the University of Iowa in Iowa City and his B.A. in mathematics and business administration at Hope College in Holland, Mich.
Accounting
Two accountants in Chesterfield have formed a new firm. James (Jim) Holland and William (Bill) Brown formed a CPA partnership on Amberdale Drive, named Holland and Brown. Holland has an MBA from North Carolina Central University and a B.S. from Fayetteville State University. Brown has an MBA from Old Dominion University and a B.A from North Carolina State University.
Building
Huy Le joined H&A Architects & Engineers as an electrical engineer at the Glen Allen office. He was formerly an electrical engineer with Syska Hennessy Group.
Cindy Parvez is a Revit BIM coordinator at H&A Architects & Engineers. She was formerly the president of the BIM Hut in Richmond.
Cathy Gettys is the director of marketing/communications at H&A Architects & Engineers. She was formerly the corporate director of marketing and business development at BRPH Companies, Inc.
Banking
Jerome T. Lienhard was named president and CEO of SunTrust Mortgage. He is taking over from Sterling Edmunds. Lienhard joined SunTrust in 2006 as a treasurer. He has previously worked at Freddie Mac.
Essex Bank appointed Glenn J. Dozier and S. Waite Rawls III to its board of directors.
Dozier has been chief financial officer of each of MolecularMD Corp., Xcovery Inc. and Biocatalyst International Inc., a consortium of molecular diagnostic, clinical trial testing and cancer drug development entities. Dozier also served in the past as CFO of Upstate Group, Inc., a biotechnology firm in Charlottesville, and This End Up Furniture Company.
Rawls was vice chairman of Continental Bank in Chicago for three years and with Chemical Bank, including serving as managing director, in New York.
Robert B. Eastep is the new senior vice president and chief financial officer at Central Virginia Bank and Central Virginia Bankshares, Inc. Eastep was the chief accounting officer since May 2010. The current CFO, Charles F. Catlett, III will transition to the role of senior vice president and director of personal investment sales effective April 4.
Marketing/advertising/PR
Catherine Gryp was promoted from account executive to senior account executive at CRT/tanaka.
Emily Valentine has been promoted from account executive to senior account executive at CRT/tanaka.
Sheley Sergent and Michelle Slemmer were promoted at the marketing firm Barber Martin. Sergent, a graduate of West Virginia University, is a senior media buyer. Michelle Slemmer is a traffic coordinator.
Information technology
Andy Clements joined SyCom as an account manager, Michelle Greedan as a sales consultant, Vivian Morgan as a support services engineer, Jason Bradley as a senior systems engineer and David Holland as a project manager.
Russell Abrams recently joined Networking Technologies and Support Inc. as a deskside support specialist.
Please send HR notices to [email protected].