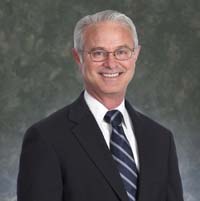 Gary Rogliano has gone around the world and then some to grow his new company.
Rogliano is chairman and CEO of Natural Resources International, an international coal mining company that keeps its headquarters in Richmond off Forest Avenue.
The company was formed in December on the heels of deal in July in which Rogliano sold the West Virginia mining operations of his previous firm, INR Energy, for $757 million.
NRI, like INR, is backed by a huge round of private equity funding from Barclays Natural Resource Investments. Unlike its predecessor, NRI's goal is to find coal mining development sites strictly outside the United States.
The company doesn't buy mines. It buys sites that are ripe for coal mine development. When NRI launched in December, Rogliano said the company had its sights set on Australia and Canada and possibly South America and Africa.
Deals on the latter two continents have come to fruition first.
NRI announced this month that it opened an office in Bogota, Colombia, its first foray into South America.
The end game for NRI, Rogliano has said, is to eventually either sell to a larger entity or to become publicly traded on the Australian Securities Exchange.
In between jaunts among South America, Africa and Australia, Rogliano chatted with BizSense by phone last week.
The following is a transcript of that conversation.
Richmond BizSense: So you went from doing all your mining domestically, in West Virginia, to being 100 percent global. Where else are you working deals?
Gary Rogliano: We're working on a deal in Chile, and we have the coal deals in Colombia, a coal deal in Mozambique. We're really broadening our search.
RBS: How do you even begin to do business there? How do you develop contacts and find employees?
GR: First you have to look for deals and find people you enjoy working with. You begin to meet people, almost like a job search. It's really networking. In order to have more feet on the ground, we opened an office in Bogota. You get a space, you get a phone number; there's nothing different in doing business in Bogota other than here — they just speak Spanish. Now we have people running around searching for deals. They're very aggressive, and they know their stuff.
RBS: What are the challenges or the obstacles to doing business in a country like Colombia?
GR: It's really the travel time. I've been one and a half times around the world in the last 30 days. But I've been in a global company, before so I'm used to it. I'm not going to complain. We live in that kind of world today. There are just some things you can't do by email or phone. I have to see these properties. And they never put mines in nice places.
RBS: What is the state of the coal industry in Colombia? Who are potential customers for Colombian coal?
GR: Coal that comes out of Colombia is very high quality. Cost-wise and quality-wise, they compete very well with the U.S., but it's not as a big a producer yet. Colombia uses some of the coal internally, and its big users would be Brazil, Europe or China.
RBS: You have the big backing from Barclays, so how much capital are you able to throw into the Colombian venture?
GR: Our funding is not limited by the country. The NRI deal in Chile is about $700 million. Mozambique is about $100 million. The Colombia deal is about $50 million. I don't have $100 billion, but I can have a range from $25 million up to $1 billion easily.
RBS: Is there any buzz in the coal industry, given the tumult caused by the nuclear reactor crisis in Japan, that coal might gain some sort of an advantage over nuclear power?
GR: It hasn't really been an impact on the coal industry. There's no extra buzz because of that. We just hope it gets resolved.