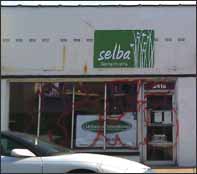 A new Richmond restaurant is taking shape inside a former motorcycle dealership in the Fan.
Called Selba, the restaurant – at the former Cliff's Honda building on West Cary Street – will be serving what general manager Todd Boyd describes as "healthy comfort food."
"Our concept is to use fresh natural ingredients and let you know what's in the food," Boyd said.
The menu will have small and large plates, with most items costing between $6 and $19.
Boyd hired chef Abe Jackson, who previously worked for more than a decade at Bookbinders and also helped to open the Boathouse at Rocketts Landing.
Construction is underway inside the 6,000-square-foot restaurant, which is being decked out with a 40-foot bar, a private meeting space, a smoking lounge and an outdoor patio garden. There will also be more than 20 onsite parking spaces.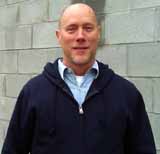 Boyd expects to hire 25 employees to man the 120-seat restaurant.
Boyd, who also works as a real estate agent, said he has had the concept for the restaurant for about three years.
"I thought if there was a restaurant committed to making everything as healthy as possible and disclosed nutrition information to customers that people would like it," Boyd said.
Boyd has previous food service experience under his belt as well. He previously owned two catering companies and worked as club manager at the Country Club of Virginia.
The opportunity to launch Selba came about when Boyd was showing a property to a client. His friend Alan delForn, who owns Starlite Lounge, was the listing agent. After his client saw the property, he told delForn about his idea for a restaurant. delForn happened to be thinking about pursuing a restaurant venture at the time and agreed to invest.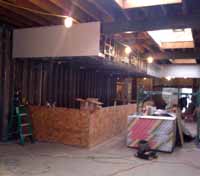 delForn purchased the building at 2416 W. Cary St. in September for $550,000.
He said he jumped for that space in part because it would have snapped up by a competitor otherwise.
"Everyone who opens up in that area competes for the same market, and it's really diluted business to everyone. I wanted to make sure I controlled what went in there and have it be completely different from what goes in on Main Street and on Robinson," delForn said.
It also happens to be across the street from the former GRTC headquarters, which is likely to be redeveloped eventually into a major mixed use project. Several other establishments have opened in the area surrounding the bus barn, such as Acacia, Fresca and Lamplighter Roasting Company.
Boyd credits delForn for being able to identify what the next city hot spot might be.
"I think it's a couple years out on that, but eventually [we're] going to see good neighbors and more people in the area," Boyd said.
Boyd said they are hoping to open in late May.
"I can't wait," Boyd said. "I think our timing is just right, opening at the tail end of spring.The plantings will be blooming in the garden, and everyone will be enjoying those open windows."