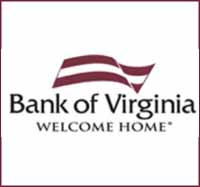 The new regime at Bank of Virginia isn't wasting any time in trimming a bit of fat.
The Midlothian-based bank said in its 2010 year-end report, which was released Monday, that it will cut 10 to 15 percent of its workforce, close a branch and continue trying to get bad loans out of the books. The goal: getting back into the black.
"The realignment cuts are over, and we're prudently going to add here and there," said CEO Jack Zoeller. "We're in a position now where not many loans have been made [recently], and we need more people in the credit area rather than the lending area."
Zoeller took over in early December after his investment group Cordia Bancorp bought a majority stake of Bank of Virginia for $10.3 million.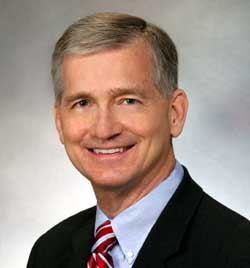 The bank at year's end had 54 full-time employees, according to FDIC reports. It now has somewhere in the upper 40s, Zoeller said, and the bank is already hiring again for certain positions as loan demand wanes and a greater emphasis is put on working out bad loans.
Bank of Virginia looked at the performances of its five branches, and its newest branch didn't make the cut.
Zoeller said the bank is closing its branch on Dogwood Villas Drive in Chesterfield even though it has only been open for about a year.
"If it had opened a couple years sooner, chances are it would have had a chance to get some momentum," Zoeller said.
That branch is getting the ax because it's only four miles from another Bank of Virginia branch, making consolidation less of a hassle for customers.
Zoeller said the bank is also cutting Saturday hours at another branch, where the business coming in during that time just wasn't worth the expense.
"If it's costing a lot more than it's helping, you've got to look at it carefully," Zoeller said.
This realignment comes after the bank lost $9.2 million in 2010, $4.2 million in 2009 and $1.3 million in 2008.
Bank of Virginia continues to operate under a written agreement with regulators. A fresh round of capital went a long way toward easing some of the pressure from the agreement, particularly with restrictions regulators placed on the bank's lending prior to closing the Cordia deal.
"If there's prudent lending that's out there for us to do in the current circumstance, we should want to do it and can do it," Zoeller said.
The purpose of its written agreement, which was signed about a year ago, is to get the bank on a more solid footing. Bank of Virginia is one of five local banks under written agreement.
Bank of Virginia is not the first local bank to cut employees and branches in the name of profitability.
Essex Bank and its parent Community Bankers Trust Corp. cut 10 percent of its bank's workforce last year and sold a branch to a competitor in January. Read more about that here and here.
Bank of Virginia has also shuffled its top ranks in recent weeks, bringing in two new board members, a new CFO and a new controller. Other new management hires are in the works, Zoeller said.
"We're laying a foundation, as you should, at a governance level."
All these changes will save the bank about $1 million in annual expenses, putting it a step closer to where it wants to be, Zoeller said.
"As soon as we're clear of the bottom in this real estate market, the bank ought to be profitable," Zoeller said.
And more good news, Zoeller said, is that the bank has seen a modest uptick in loan requests in recent weeks.
As for when regulators release the bank from its written agreement, Zoeller replied: "That's one of those closely held secrets of the banking world. We're guardedly optimistic."
Michael Schwartz covers banking for BizSense. Please send news tips to [email protected].