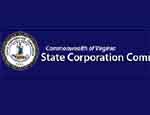 A Richmond businessman, his associate and several locally based companies have been fined $37.4 million by the State Corporation Commission for violating Virginia securities laws.
The SCC announced Wednesday that it had imposed a maximum penalty on Julius Everett "Bud" Johnson of Richmond, Walter Ray Reinhardt of North Carolina and about a dozen businesses for violations including selling unregistered securities and misrepresenting the financial nature of the businesses behind those securities. Johnson and Reinhardt were also insurance agents.
"The defendants took advantage of the purchasers after establishing a familiar, almost intimate business advisor relationship," the SCC said in its statement announcing the ruling.
The businesses named in the case were Benefit Contract Administrators, MHC Linen Services, River City Cleaners, Roberts Awning, First Fidelity Financial of Richmond, Capital Investor Group, Commonwealth Assurity, Mid Atlantic Insurance Agencies, FIC Financial Group and Livingwell Healthcare of Virginia.
"The defendants were able to convince many conservative, risk averse, elderly investors to invest millions of dollars by cloaking themselves in respectability," the SCC said.
The $37 million total fine comes from 3,743 violations — carrying a penalty of $10,000 each — of the Virginia Securities Act by Julius Everett Johnson, Walter Ray Reinhardt and several of their respective companies.
The SCC said the penalty could be waived if the defendants pay $11.35 million in restitution to their victim investors in Virginia. That restitution must be paid within a year.
According to SCC records, Johnson, Reinhardt and about a dozen of their business entities were ordered to stop selling securities in October 2009 while state regulators investigated the various parties' practices.
Read more on the SCC's case here.
The Herald-Sun in Durham reported in February that Reinhardt was being held in the Durham County jail facing charges of securities fraud and forgery.
"From November 2005 to May 2009, investigators allege Reinhardt solicited North Carolinians to invest money into a variety of businesses owned by Julius Everett 'Bud' Johnson of Richmond, Va. Investors allegedly were told they could earn 8 percent to 10 percent interest over four years," the Herald-Sun reported.
Read the full article here.
Several local stories from the Richmond Times-Dispatch about the earlier stages of the investigations can be read here and here.