Businesses hoping to collect on debts from Justin French might have to get in line as creditors in his bankruptcy instead of waiting for restitution from the U.S government.
On Thursday, a U.S. bankruptcy judge approved a motion to appoint a trustee in the pending bankruptcy case against French, a move that would preserve his assets for banks and other creditors that could come forward if the bankruptcy is eventually approved.
French did not file bankruptcy himself. Instead, three local banks have asked the court to file on his behalf. The banks are concerned that if French's assets are divided by U.S. Attorney's office as part of his plea agreement, there might not be anything left for them.
Paragon Commercial Bank, in particular, has tried to speed up the bankruptcy process by requesting an expedited hearing and the appointment of an interim trustee to start identifying and securing French's assets. (Paragon lent French money to buy the building in the photo at the top).
Tom Ebel, an attorney for Sands Anderson representing Paragon, urged Judge Douglas Tice to appointment an interim trustee as fast as possible.
"Pursuant to his plea agreement, substantial amount of [French's] assets are being transferred to the U.S. government," Ebel said during the hearing Thursday. "Mr. French is precisely the type of situation this section of bankruptcy code was created for."
Paragon is owed a total of $1.9 million from French related to of three soured loans.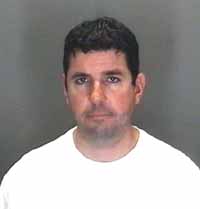 When French first pleaded guilty, the U.S. Attorney's office – which struck the plea deal with French – announced its intent to recover as many of his assets as possible to cover the $7 million in restitution that was agreed upon. French was convicted of wire fraud and unlawful monetary transactions related to the misuse of state and federal historic tax credits.
The U.S. Attorney's office has identified 273 potential victims and has asked for 90 days after French's May 3 sentencing date to decide who will be awarded restitution and how much they will receive.
Those victims are primarily investors who lost money in French's rehabilitation projects, but not necessarily the banks and contractors, suppliers and other parties who hold financial judgments against him.
Ebel argued in court that a trustee needs to be appointed in order to investigate the extent of French's assets and how they were obtained.
"It is unlikely all of those assets were acquired with proceeds of the sale of historic tax credits," Ebel said.
Among the trustee's duties would be to identify which assets are related to French's crimes and which ones are not. Only those that were acquired illegally are eligible for seizure.
Ebel also made a strong statement regarding French and his attorney's vigorous opposition to the appointment of an interim trustee.
"At worst it is a clandestine scheme to make sure a large majority of unsecured creditors receive nothing," Ebel said.
French's attorney, Bill Baldwin, argued against the appointment of a trustee in would-be bankruptcy. French was present but did not speak during the hearing.
"Counsel seems to be questioning the competence of the prosecutorial authority of the United States government without any actual basis to do so," Baldwin said.  "I would respectfully submit that their beef is with the U.S. code and they are trying to go to war with the U.S. District Court."
Baldwin said that French is cooperating with federal authorities in the identification and transfer of his assets out of profound regret and remorse for what he has done and maintained that the restitution process was the proper forum for compensating victims of French's scheme.
Without hearing a rebuttal from the bank's lawyer, Judge Tice rendered his decision.
"I don't buy the argument that the motion claims the U.S. Attorney's Office is incompetent," Tice said. "It is obvious to the court that there should be a trustee."
A spokesperson for the U.S. Attorney's office was not available for comment.
As to how this will play out, bankruptcy attorney Roy Terry of DurretteCrump said it will likely be a collaborative effort between the trustee and the U.S. Attorney.
"There is going to need to be some coordination," Terry said. "My first instinct says that the bankruptcy and appointment of the trustee will take precedence."
An answer from French regarding the involuntary petition is due later this month, after which a decision will be made as to whether the bankruptcy case will move forward and creditors will be able to make claims.
Below is a list of French's assets that have been identified for forfeiture by the U.S. Attorney's office:
•    A $25,000 check from Seminole Hardrock Hotel & Casino Hollywood
•    72.7417 shares of stock in Synergy Systems, Inc.
•    500 shares of Hampton Roads Bankshares, Inc.
•    The entire contents of nine Union First Market accounts in the name of various real estate entities
•    The entire contents of a personal bank account with the People's Bank of Virginia
•    Assorted artwork including works by Robert De Niro Sr., Henri Matisse and local artist Ed Trask
•    Assorted furniture
•    Other personal property of French Consulting and/or Justin French
•    100 percent ownership of the membership interest of Chamberlayne Development LLC and of 316 Mitchell Street LLC