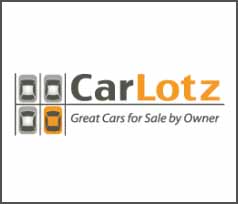 Local startup CarLotz, which recently closed on $525,000 in seed capital, has signed a lease for its first used car lot.
After shopping around at about 15 potential sites, CarLotz leased a 1,600-square-foot storefront on Midlothian Turnpike — or what it likes to call the Midlothian Motor Mile — and a 70-space lot that was previously the home of a Lotus dealership.
The next step for company's three founders is to build out the space, put up a sign and start selling cars.

"Initially it will be the three of us selling the cars and running the business," said Michael Bor, CEO and co-founder. "It will be fast and furious for the first few months."
The idea behind CarLotz is to open lots where people can showcase their used cars while having someone else do the work that is involved in the process.
Customers pay CarLotz a $199 fee to prep the car for sale. The customer sets the price, and the company handles all the calls and offers a vehicle might receive.
If and when the car sells, CarLotz takes a $599 "success fee" out of the proceeds.
Although CarLotz doesn't yet have its signage, the company has its first car to sell: a 2007 Toyota 4Runner.
More should be on their way to the lot this week, Bor said, coming from friends and family.
CarLotz's first location, between a Porsche dealership and a Volvo dealership, is also across the street from one of Richmond's biggest companies.
"If I was a better golfer, I could probably hit a 3-wood to CarMax," Bor said.
He said the company is working on a store design concept that it can use to brand its future locations.
"There's definitely a layout for our business to differentiate us from the other options that people have out there," Bor said.
CarLotz inked a one-year lease on the property with a three-year option.
Bor said he and partners Will Boland and Aaron Montgomery are days away from receiving their dealer licenses from the Virginia Motor Vehicle Dealers Board.
CarLotz hopes to have its signage up at the site in the next month or so and will have a soft launch while it plans a big shindig for the summer.
"We would love to have some form of kickoff or grand opening at the tail end of June," Bor said.
Michael Schwartz is a BizSense reporter. Please send news tips to [email protected]