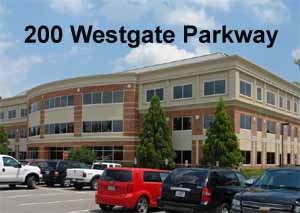 It was the deal of the year and one of the biggest commercial real estate transactions in Richmond in recent memory.
Last week, Liberty Property Trust sold 14 of its local suburban office buildings — almost 1 million square feet — to local developer Alan Lingerfelt for about $100 million.
The deal reunited Lingerfelt with the properties, many of which he sold to Liberty in the 1990s. The massive transaction helped Liberty take a giant step toward its goal of selling its local suburban office space.
Craig Cope, long the head of the Liberty Property's Hampton Roads operations, recently took the helm of its Richmond territory.
BizSense caught up with Cope to discuss how the Lingerfelt deal came to be, why Liberty wants out of Richmond's suburban office space and what local properties it has its eyes on next.
The following is an edited transcript conversation.
Richmond BizSense: How did this deal come to be?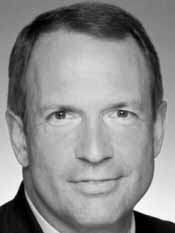 Craig Cope: We know Al [Lingerfelt], so that was probably the easy part. He'd been on a mission to buy some product. It made sense, because he managed it before with Liberty. And it's part of our overall corporate-wide plan to reduce suburban office and replace it with industrial and flex. I think it was a natural fit.
RBS: From what you know about the interest in these properties, were you surprised to see them all go to one buyer?
CC: I think it makes sense, because the buildings are all located in the northwest quadrant [of the Richmond market]. We typically buy and build that way so we can manage buildings that are close together. I think Al does it the same. It made sense to sell the portfolio in its entirety.
RBS: Why the complete exit from Richmond suburban office space?
CC: It's nothing specific to Richmond. We're pretty heavily weighted by square footage toward suburban office. The thought is we need better diversification. You have to balance what you sell. There's no push to get rid of all suburban space. It's just in certain markets where the conditions are right, and Richmond happened to be one of those.
RBS: How many office properties does Liberty have left in Richmond, and will those be sold off as well?
CC: We still have just under 300,000 square feet in the Boulders Corporate Center. It's not actively for sale. We really have to stabilize that asset first. There's some vacancy, and we need to get it leased first. We're not close to that point until we get some leasing done.
RBS: What else does Liberty own locally?
CC: We own flex and warehouse space that totals about 3.5 million square feet. It's about 300,000 of flex and 3.2 million of warehouse.
RBS: With this deal and the one in Pennsylvania (1.4 million square feet sold last week for $125 million), Liberty must be pretty flush with cash. How will that money be put to use?
CC: The primary focus is multi-tenant warehouse. There are some buying opportunities, and we're looking at some build-to-suits and spec development in certain markets. We definitely plan to reinvest those funds. But our money is pretty patient.
RBS: What other markets are hot right now?
CC: If you look at industrial, growth has been in North Carolina, Houston and Chicago. If you look at office, it has been in urban corridors of Philadelphia and Washington, D.C. And we're also looking at Northern Virginia. But there are other markets, like Hampton Road and Richmond, where we're hoping to buy some buildings.
Michael Schwartz is a BizSense reporter. Please send news tips to [email protected]