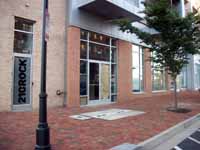 A Richmond chef is setting out on his own, adding a third restaurant to Rocketts Landing.
Michael Hall, the former chef at the Berkeley Hotel and Bull and Bear Club, is investing almost half a million dollars in M Bistro and Wine Bar at Rocketts Landing. He hopes to open in late June.
The chef-turned-entrepreneur left his management job at the Bull and Bear Club in April.
"I've wanted to branch out on my own," Hall said. "I've been looking for a place since last July."
After looking at a couple of places downtown, Hall leased 3,000 square feet at 4821 Old Main St. within the Rocketts Landing development. His restaurant will be the third at the mixed-use project.
"The Boathouse is booming, and Conch Republic is doing very well," he said. "I thought Rockets Landing would be the perfect place."
The restaurant will serve coffee and Danishes in the morning, and offer lunch, dinner and brunch on Sunday.
The menu will include items crab cakes, duck and other French comfort food.
"It will be my background of Virginia southern and French," Hall said.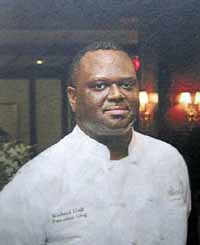 Hall said he wanted to include a wine bar in his bistro idea to add something new to the local restaurant scene.
"I always liked the concept of food and wine," he said. "Its something that's not going to go away, and there's nothing much like that in the area."
Hall said the theme would be contemporary with a small lounge for drinking wine and about 100 seats, including an outside patio area for dining.
He also plans to have a small retail display section with wines, chocolates, cheeses and other items.
"We'll have a display of gourmet olives, olive oils and other stuff," he said.  "Like you would see at a Trader Joe's, that type of thing."
Hall said he invested about $447,000 to redesign the space and is just putting the finishing touches on it.