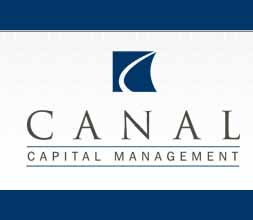 There must be money running under the streets of Shockoe Slip.
Canal Capital Management, launched by a partner who broke off about a month ago from another downtown company, is the latest in a slew of financial firms to set up shop in the Slip in recent months.
Canal Capital Management was founded last month by Neil Gilliss, who left Johnson & Gilliss Wealth Management after 10 years.
Gilliss, 34, brought with him a handful of employees and a big piece of business: Gilliss's company manages the finances of many of MeadWestvaco's top bosses, who are among some of the highest paid executives in Richmond.
Canal Capital is putting down roots in 2,200 square feet on the first floor of 1309 E. Cary St., the space formerly occupied by Chmura Economics.
The new firm will have a good view of plenty of its peers in the financial services sector.
Earlier this month, BizSense reported that startup investment banking firm Dickinson Williams & Co. chose the Slip for its headquarters.
Already in the neighborhood were Cary Street Partners, Harbert Venture Partners and Boxwood Partners.
Boxwood recently expanded by leasing additional space above the pub Sine. And just across the street, investment adviser RiverFront Investment Group is building out the former Richbrau space for its new Shockoe home.
Gibson Volatility Management made the move from the suburbs to the Slip last fall.
Gilliss said his plan to break away from Johnson & Gilliss hadn't been in the works for too long before he decided to make the move.
"I've always wanted to be in business for myself," Gilliss said.
There's no word on what Gilliss's move means for Johnson & Gilliss, although a name change is likely.
As of Thursday, the company's website still said Johnson & Gilliss, but Gilliss was no longer listed on the firm's employee profile page.
Michael Johnson of Johnson & Gilliss was out of the office for the remainder of the week and did not return an email by press time.
"It was pretty amicable with my partner and me," Gilliss said of leaving the firm. He said he doesn't think Johnson was surprised by the move.
In addition to his local clients, Gilliss said he has several clients on the Eastern Shore, where he grew up before attending Hampden-Sydney and getting his master's from the University of Richmond.
"We plan to continue to grow and expand the investment staff," Gilliss said.
Michael Schwartz is a BizSense reporter. Please send news tips to [email protected].